Professor Jennifer Browdy's Memoir Writing Guide Wins Nautilus Award
Everyone has a story to tell and Jennifer Browdy will help you tell it with her Nautilus Award-winning book, The Elemental Journey of Purposeful Memoir: A Writer's Companion.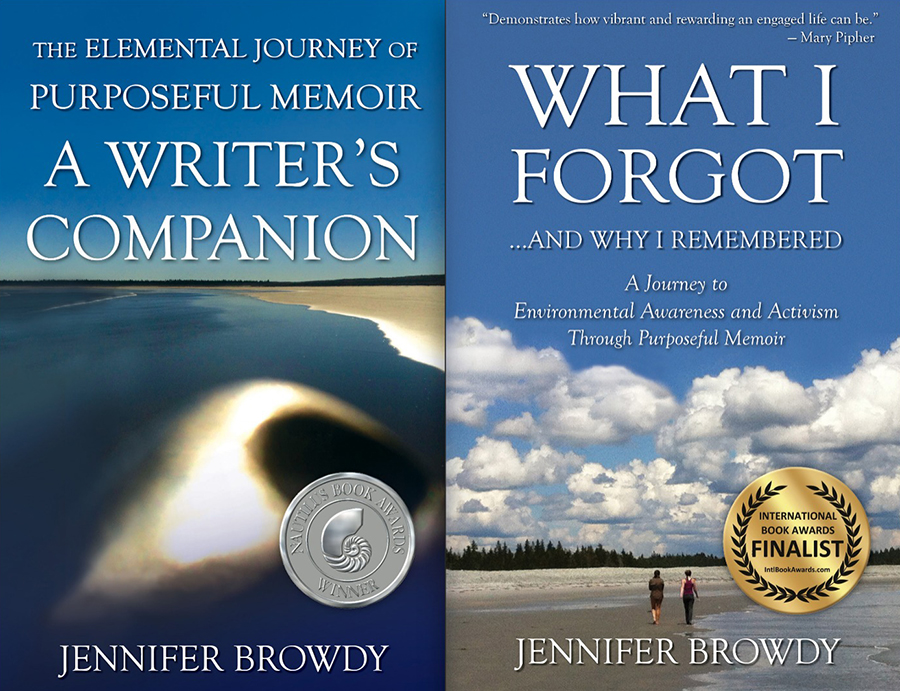 The Nautilus Book Awards selected Jennifer's book as a silver award winner in the Creative Process category. "What I love about this award is how it honors high-quality books that make the world a better place. That is certainly my aim with my writer's guide."
During the process of writing her own memoir, What I Forgot…And Why I Remembered: A Journey to Environmental Awareness and Activism Through Purposeful Memoir—one of six autobiography/memoir finalists for the 2018 International Book Awards—Jennifer realized she had a larger purpose: "to offer my life story as a beacon to others on the road to the sustainable future I am passionate about creating."
The result was a guide for writers to focus on their "elemental journey" through memory using the four elements—Earth, Water, Fire, and Air—as a structured framework. Jennifer describes Earth as the childhood ground of one's being, Water as the social currents into which one is swept as adolescents and young adults, Fire as the passions and challenges of adulthood, and Air as the constant effort to understand and make sense of it all.
She has further shared her writing process in several memoir workshops. A participant from Lenox praised her work: "Jennifer provided a warm and accepting safe haven for us to share the tender parts of ourselves through writing exercises presented with an expert and delicate hand. The format kept us moving, thinking, laughing, writing, and the time flew by."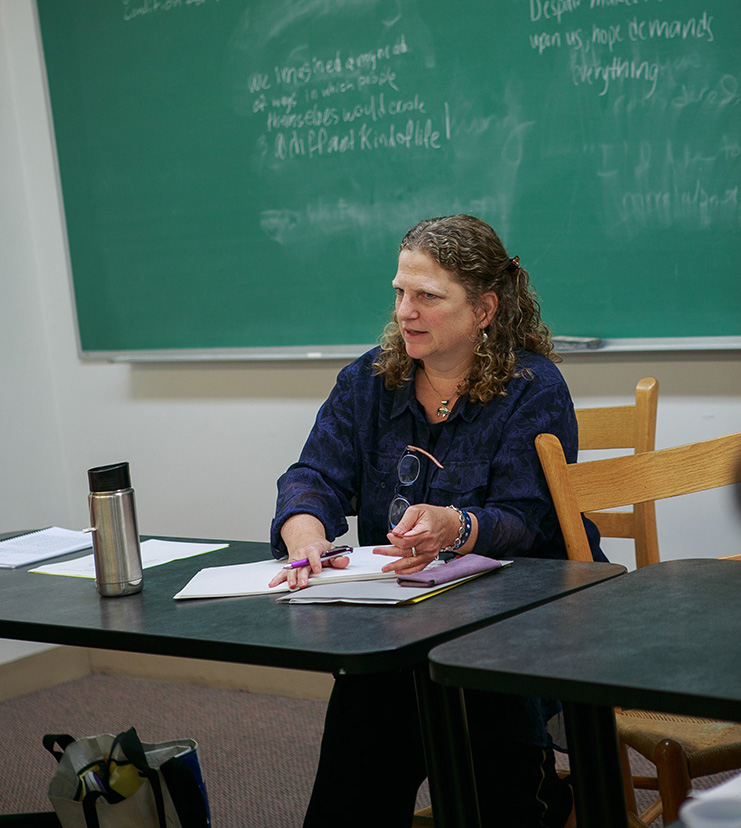 Jennifer has been teaching memoir, essay, journalism, and social justice and environmental writing at Bard College at Simon's Rock for more than 20 years. In all of her writing classes, she prompts expression through focused free-writes, an element she incorporated in her writing guide.She calls focused free-writes the basic building blocks of purposeful memoir.
Jennifer delivered a talk on "Navigating Climate Change in Uncertain Times: Cultivating Personal and Political Resilience for a Thriving Future" May 5 at the Berkshire Museum. Her talk was part of the Distinguished Speaker Series hosted by OLLI: Osher Lifelong Learning Institute at Berkshire Community College.