Alumnus John McWhorter is Uncommon Journeys Speaker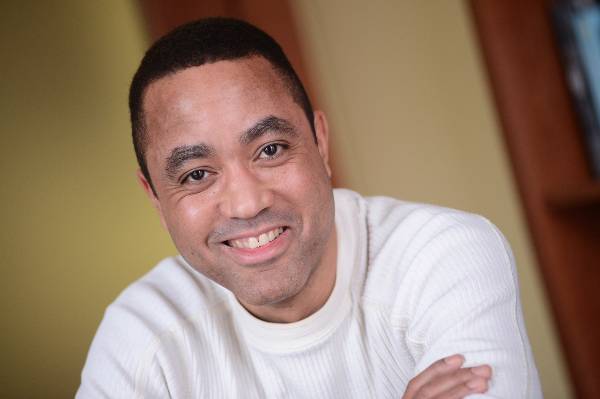 Linguist and alumnus John McWhorter returns to Bard College at Simon's on Friday, March 31, 2017 at 7:00 p.m. in the Daniel Arts Center for a freestyle conversation with professor Brendan Mathews about McWhorter's life, career, and longstanding association with Simon's Rock.

This event is free and open to the pubic. Followed by a light reception. Reservations appreciated: johnmcwhorter.eventbrite.com.

McWhorter, associate professor of English and Comparative Literature at Columbia University, specializes in language change and language contact. He is the author of The Power of Babel: A Natural History of Language; The Word on the Street, a book on dialects and Black English; and Doing Our Own Thing: The Degradation of Language and Music in America and Why We Should, Like, Care.

A prolific writer, McWhorter's work appears in The New York Times, The Wall Street Journal, The Washington Post, Time, and The New Yorker, and he is has been a guest on Dateline NBC, Politically Incorrect, Talk of the Nation, Today, and Fresh Air. His interests span a wide range of topics including why we're so addicted to saying the word "like," and how to listen to Donald Trump for the next four years.

McWhorter's conversation with Mathews is part of the Uncommon Journeys event series celebrating the unique paths and extraordinary lives of Simon's Rock alumni. "Through his books, media appearances, newspaper articles, TED Talks, and scholarship, John investigates how language and the construction of our identities, societies, and even what we can know are intertwined. His upcoming visit to the Berkshires will be a real treat," said Rich Montone, director of Institutional Advancement.
Uncommon Journeys is a special speaker series that celebrate the unique paths and extraordinary successes of Simon's Rock alumni. It is generously supported by Scott Shenker and Mary Ruth Quinn, P'09 and '11