John B. Weinstein Assumes Role of Provost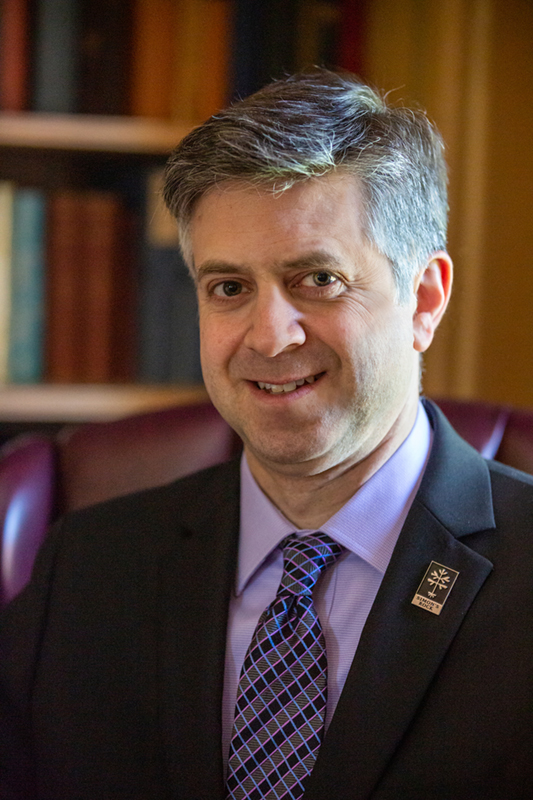 Dr. John B. Weinstein assumed the role of Provost and Vice President on July 1, 2020. His appointment was announced in February by Bard College President Leon Botstein. He assumes the role from interim provost Dimitri Papadimitriou, who will return full time to Bard's Annandale-on-Hudson campus as president of the Levy Economics Institute and member of the economics faculty.

"I am thrilled to become the new Provost of Simon's Rock and to continue working with our faculty, our students, and our broader community to reimagine education," said John. "Founded on the belief that age does not define intellect, Simon's Rock has long been a leader in educating independent young thinkers with ingenuity and rigor, and I look forward to the challenge of honoring and advancing this legacy."
Jamie Clark, Chair of the Board of Overseers at Simon's Rock, added, "John has dedicated his life to education and to the pursuit of intellectual expansion. With his distinctively innovative approach to the early college pedagogy, superb leadership skills, and nearly two decades' worth of experience at Simon's Rock and in the Bard College Network, I can think of no better person to lead Simon's Rock into the future. I look forward to working closely with John in the years to come."
In his new role, John will oversee the academic mission and provide curricular and administrative leadership for both Bard Academy and Bard College at Simon's Rock. Taking on the role in the midst of a global pandemic, John has been overseeing Simon's Rock's strategic response to COVID-19, including the planning and strategy for a return to in-person, socially distanced classes in the fall semester, supplemented by virtual courses for students unable to return to campus.
John is a leading authority on liberal arts early college education in both private and public contexts. He edited and co-translated the book Voices of Taiwanese Women: Three Contemporary Plays, and has contributed translations to the Columbia Anthology of Modern Chinese Drama. He also contributed book chapters to volumes including Transnational Performance, Identity and Mobility; A New Literary History of Modern China; Staging China: Drama, People & Society in the 21st Century; Contested Modernities in Chinese Literature, and Educating Outside the Lines: Bard College at Simon's Rock on a 'New Pedagogy' for the Twenty-first Century. John has published articles and reviews in numerous journals and has directed several Chinese plays in both Chinese and English, and served as President of the Association for Asian Performance from 2006–2011.
A member of the Simon's Rock community since 2001, Weinstein was a founding faculty member of the first Bard High School Early College in New York City, where he established programs in Chinese language and in theater. He also served as a member of the Simon's Rock faculty, teaching Chinese language, Asian Studies, Asian and Western theater, and queer studies for nine years. He directed the Writing and Thinking program at Simon's Rock from 2007–2011 and served as Emily H. Fisher Faculty Fellow from 2009–2011. In 2006, he was awarded the Dr. John A. Glover Award by Simon's Rock students. John holds an AB from Harvard College and a PhD in Chinese language and literature from Columbia University. He currently lives in New Marlborough, Massachusetts with his husband Brian Mikesell, Director of the Alumni Library at Simon's Rock. The couple plans to move to the Simon's Rock campus during the new academic year.