Simon's Rock Community Mourns Death of Assistant Registrar Kerry Hamill
Kerry Hamill, a treasured staff member in the office of Academic Affairs, and formerly at the Kilpatrick Athletic Center, and her young son, Grayson, died in a car accident on December 30.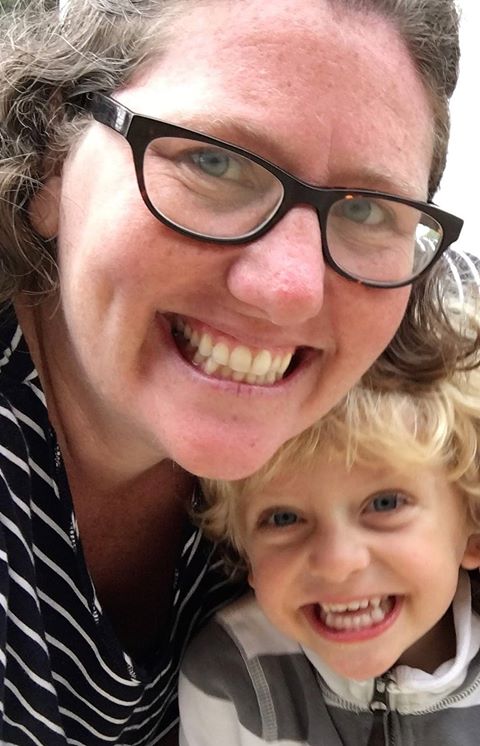 They are survived by Kerry's wife, Lauren Pellegrino, who is recovering from minor injuries sustained in the accident.
Kerry served as service desk manager at the Kilpatrick for over three years. "Kerry was known for her warm and welcoming greeting early in the morning, and her encouraging and kind words to all of our members, students, faculty, and staff here at Simon's Rock," said David Collopy, director of the Kilpatrick.
"Kerry inspired colleagues and students to be their best with constant support and encouragement that came so naturally and straight from the heart," said Steve Hager, member services/office manager at the Kilpatrick. "She found near-instantaneous friendship with so many in our community by virtue of her compassion, earnestness, humor, intelligence, and wise but self-deprecating sensibility."
Katy McMillan, fitness director and yoga instructor at the Kilpatrick, considered Kerry a role model. "I really looked up to Kerry and valued her guidance." Katy appreciated how well Kerry knew and treated her clients. "She was so welcoming and helped make the Kilpatrick feel like a family. Kerry knew every member and student by name, greeted each person with a smile, and did a wonderful job running the service desk."
Kerry had recently transitioned into Academic Affairs to serve as assistant registrar and academic affairs associate. She was excited about her new role and was looking forward to working on future projects with faculty and staff. "Her caring and positive personality was a natural fit for helping students and families navigate academic procedures," said Sue Lyon, dean of students.
Calling hours for Kerry and Grayson will be held 4-7 p.m. Friday, February 9, at Finnerty & Stevens Funeral Home, 426 Main Street, Great Barrington, Massachusetts. Simon's Rock will celebrate Kerry and Grayson with a combined service 11 a.m. Saturday, February 10, in the McConnell Theater.

Learn how you can donate in memory of Kerry and Grayson.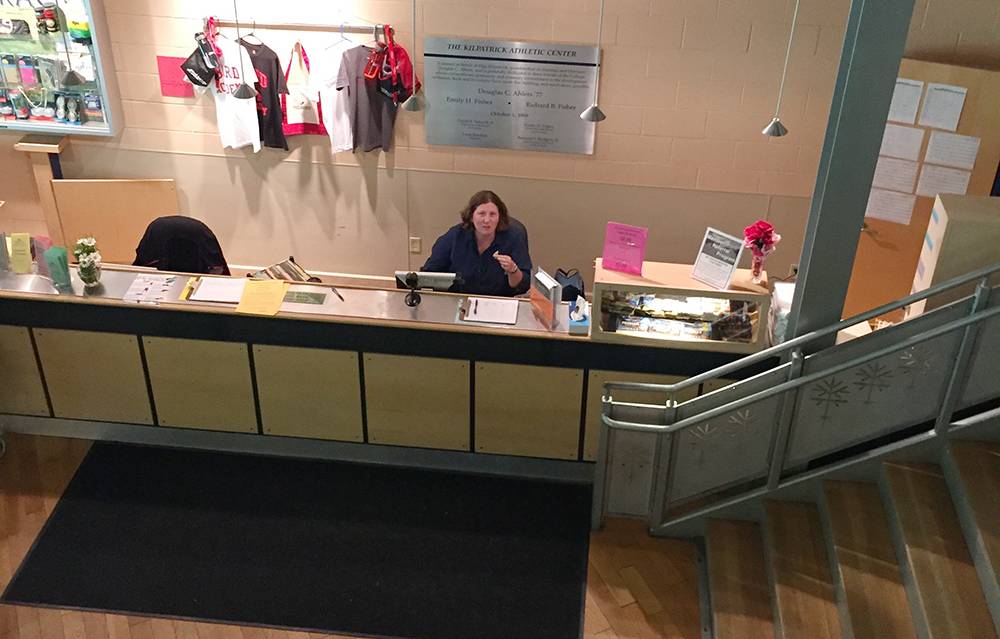 Kerry Hamill's last day at the Kilpatrick service desk.