Jamaica Kincaid Named Simon's Rock Commencement Speaker
Jamaica Kincaid, author of a dozen seminal works of fiction and nonfiction, will address graduates of Bard College at Simon's Rock on Saturday, May 18 at 11:00 a.m.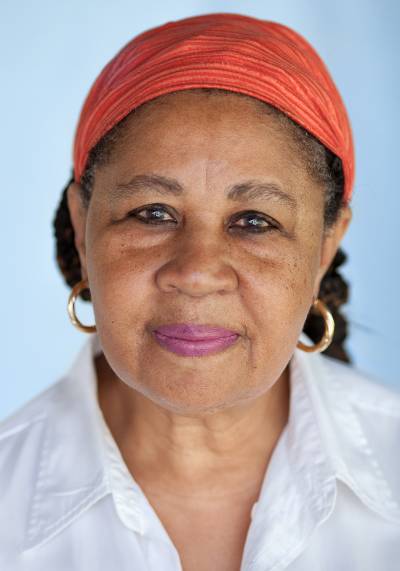 Known for candid and emotionally honest writing, Kincaid has carved a unique and cherished place in the American literary landscape. Through her books and novels, including Annie John, Lucy, At the Bottom of the River, and A Small Place, she has attracted devoted fans across generations and ethnic boundaries with her distinctive, melodic style and penetrating treatment of social and political issues.
Kincaid's literary voice is deeply rooted in her experiences as a child in her native Antigua. Growing up under the colonial rule of England instilled a tragic perspective. Says Kincaid, "I never give up thinking about the way I came into the world, how my ancestors came from Africa to the West Indies as slaves. I just never forget it. It's like a big wave that's still pulsing."
Kincaid's work has been honored with numerous nominations and awards, including the 2014 American Book Award, which celebrates multiculturalism and free expression. Her book, A Small Place, a critical look at the legacies of colonialism in Antigua, inspired the 2001 documentary, Life and Debt, about the impact globalization can have on a developing country.
"Professor Kincaid's work has been taught in many courses at Simon's Rock," said Ian Bickford, provost and vice president of Bard College at Simon's Rock. "Her experimental way of proceeding in language, commitment to questioning the super- and sub-structures of political and social authority, and perspective as an Antiguan-American immigrant and intellectual will resonate, I believe, with the values we hope to emphasize in our community, especially on this celebratory occasion."
Kincaid started her career as a staff writer and feature columnist for The New Yorker for nine years. She began her academic career in 1991 at Harvard University, holding joint appointments in the English and African-American Studies departments. Today, she is the Professor of African and African American Studies in Residence at Harvard University.