Alum Molly McCully Brown '08 named Director of Creative Writing at University of Wyoming | April 04, 2023
April 04, 2023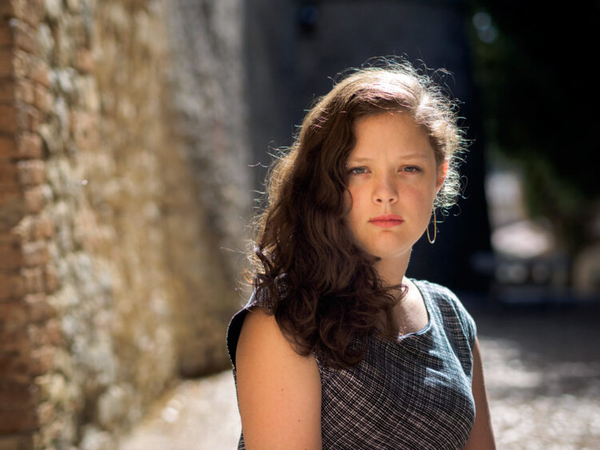 Simon's Rock alum Molly McCully Brown '08 has been named Director of Creative Writing at University of Wyoming, where she will lead University of Wyoming's prestigious Master of Fine Arts writing program. Brown is currently a member of the faculty at Old Dominion University in Virginia.
Brown is an acclaimed poet and author. Raised in rural Virginia, she is a graduate of Simon's Rock, Stanford University, and the University of Mississippi, where she received her MFA. Brown has been the recipient of the Amy Lowell Poetry Traveling Scholarship, a United States Artists Fellowship, a Civitella Ranieri Foundation Fellowship, and the Jeff Baskin Writers Fellowship from the Oxford American magazine. Her poems and essays have appeared in The Paris Review, Tin House, The Guardian, Virginia Quarterly Review, Vogue, The New York Times, Crazyhorse, and The Yale Review.
Brown's award-winning collection The Virginia State Colony for Epileptics and Feebleminded (Persea, 2017) was selected as the Simon's Rock Book One in 2022. The Book One Program, founded in 2005, asks all members of the incoming class to read the first book of their college careers together over the summer. This selection featured a lecture and Q&A session with Brown at the Simon's Rock campus. Named one of the best books of the year by The New York Times, The Virginia State Colony for Epileptics and Feebleminded is a poetry collection told by the haunting, lyrical voices of those committed to the notorious Virginia State Colony, an epicenter of the American eugenics movement in the first half of the twentieth century.