Simon's Rock Professor Peter Filkins Awarded Guggenheim and Fulbright Fellowships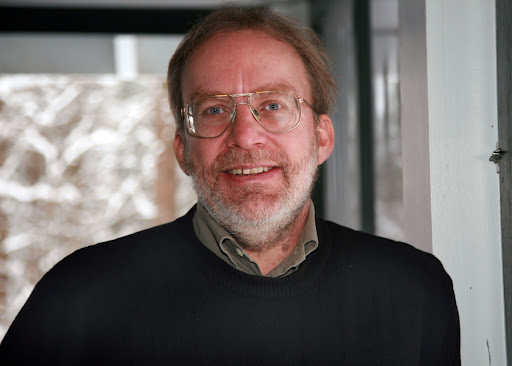 by Fiona Scruggs
Peter Filkins, the Richard B. Fisher Professor of Literature at Bard College at Simon's Rock, has come full circle to write an English biography of Ingeborg Bachmann (1926-1973), one of the most important Austrian writers and poets of the 20th century. Nearly 40 years after Filkins was awarded a student Fulbright in 1983-84 to translate Bachmann's poems, he has been awarded a 2022-2023 Guggenheim Fellowship in Biography and a Spring 2023 Fulbright IFK Senior Fellowship in Cultural Studies to do research and write a biography of Bachmann.
The Guggenheim Fellowship in Biography honors Filkins' past work and supports future work. He shared that "It's a great honor to receive. It's an esteemed award for artists, writers, scientists, scholars, and musicians throughout the world. It's very thrilling to have one's work acknowledged and supported by the Guggenheim Foundation."
Over the course of the next academic year, Filkins will spend seven months in Vienna, part of which he will be in residence at the IFK International Research Center for Cultural Studies. There he will conduct research in Bachmann's archive at the National Library. The focus of his research will be on Bachmann's correspondence and unpublished writings. At the conclusion of his residence and as part of the Fulbright, Filkins will deliver a lecture on translating archival materials into a written text, such as a biography.
Filkins first became interested in Ingeborg Bachmann while he was in graduate school at Columbia University. The Russian poet Joseph Brodsky recommended to him that he read Bachmann's poetry, which led Filkins to include translations of her poems in his master's thesis and eventually be awarded a Fulbright to continue studying and translating Bachmann's poetry.
Filkins' first Fulbright to translate Bachmann's poems in 1983-84 laid the groundwork for his later work in translation and eventually biographical writing. Ten years later, Filkins published the first volume of Bachmann's poems, Songs in Flight, followed by a second edition in 2006 titled Darkness Spoken, which contains twice as many poems as the first, and is the most complete edition of Bachmann's poems to date. The idea to write a biography about Bachmann came about when Filkins realized there was no existing biography in English about the writer. Having been in contact with Ingeborg Bachmann's brother for decades, Filkins sought and received the family's blessing to write an English biography. The family will also make available to him parts of her archive that have been sealed for the last 50 years.
Filkins' biography of Ingeborg Bachmann will be published by Yale University Press. His plans to complete it in time for Bachmann's centenary, which is 2026. In order to do so, Filkins will be on academic leave from his positions at Bard College and Bard College at Simon's Rock for the next two academic years. Filkins hopes to be involved with the centenary celebrations and events in Europe and the USA to commemorate Bachmann's legacy.