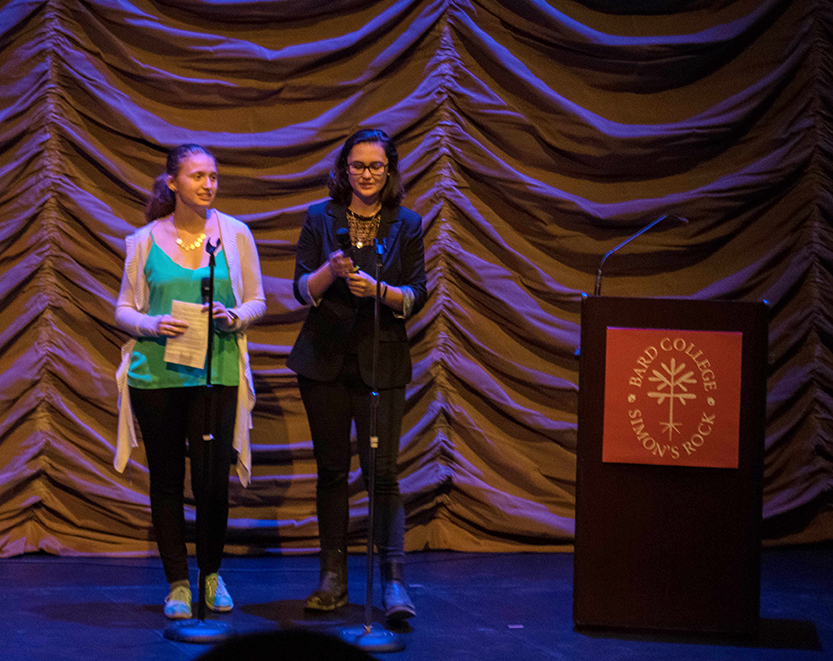 REACH Vice President Giulia de Gennaro, left, and President Madeline Eppley.
With support from student volunteers, REACH Club President Madeline Eppley, Vice President Giulia de Gennaro, Treasurer Emmy Sandstedt, Secretary Ajara Jagne, and Internal Affairs Officer Isabelle Long organized a concert featuring musical performances and readings by Simon's Rock students.
The concert was accompanied by an auction raffling off artwork, handmade jewelry, and items donated by students and staff, and by Great Barrington businesses that included Evergreen Fine American Gifts, Tom's Toys, SoCo Creamery Ice Cream, JWS Art Supplies, T.P. Saddleblanket, and Berkshire Poster. Chartwells donated gift certificates to the dining hall and Rock Café.