Daniel Arts Center Director Excited to Present First Ever Daniel's Art Party
There's a party at Bard College at Simon's Rock and you're invited.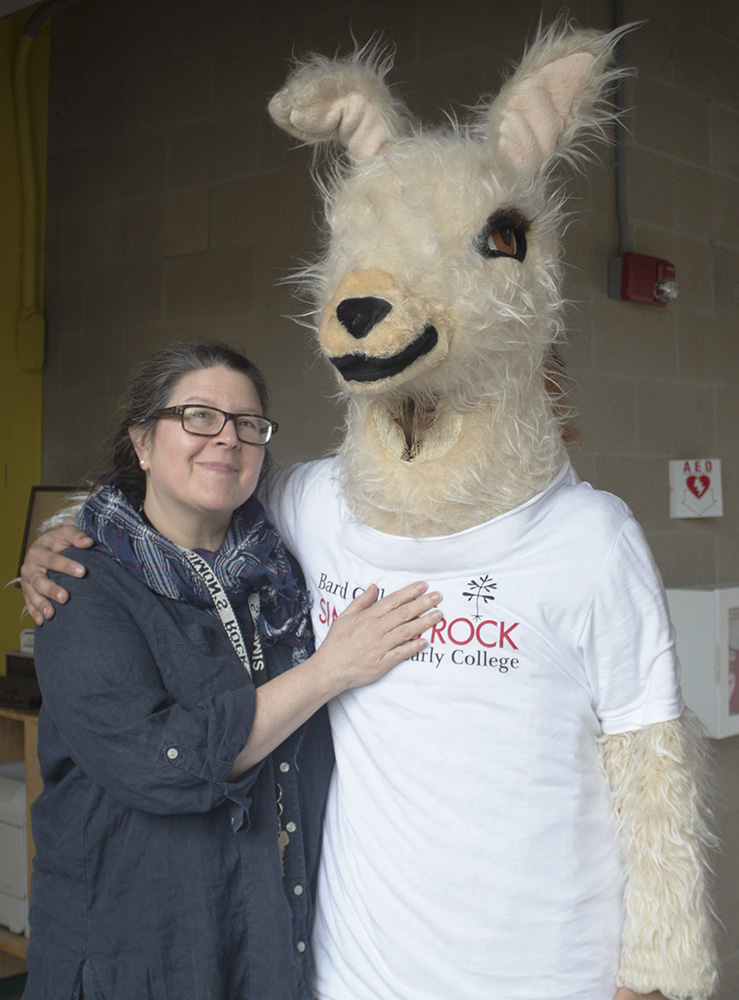 In an interview with Chelsea Hafer '17, Sandy Cleary, director of the Daniel Arts Center, tells us more about Daniel's Art Party, June 12 – July 1, and a little bit about herself.
Chelsea: Tell us a bit about Daniel's Art Party.
Sandy: Daniel's Art Party represents the first time ever that Simon's Rock has created original programming outside of the academic year. For the first time, we have an artistic director, Ken Roht, bringing his vision and decades of experience to the Daniel. Ken has made and directed plays, films, and operas, and is a well-known director/writer/choreographer from Los Angeles. This whole festival is his artistic vision in response to the space, place, and region in which the Daniel Arts Center sits.
In the past, we've had artists visit or rent the Daniel Arts Center, but this summer is the first time we have created the work ourselves for the Berkshires and surrounding tri-state area as a celebration of art and community with a theme of rejuvenation. The idea is that there's a lot of heavy stuff going on in the world right now and the impulse for this particular offering is to bring people together to connect, to rejuvenate, so that when we go back out into the world to do our work, we go back uplifted and energized. It is a festival of performing arts with seven different productions over three weeks, 23 performances in all. You can find information on each of the shows on the festival's website, www.danielsartparty.org.
We're producing five of Ken's original pieces and presenting two others. There is a pop-art ballet, where the audience follows the dancers through the Daniel set to Edward Elgar's Enigma Variations. Maestro Doolally and the Choir is a comedy that plays with the structure of classical choral concerts, where the conductor is having a difficult time wrangling the choir and things go awry, shall we say. Then there will be a campus-wide scavenger hunt for two days, designed by Michael Counts and his team from New York City known for escape rooms. We're also bringing in a terrific show called The Secret City, an Obie Award-winning secular revival show inspired by traditional religious services that incorporate members from the local arts community into the show. Wherever Secret City travels, they leave spaces in their show to plug in local singers, musicians, dancers, poets, visual artists—it's a happening!
I'm excited about the storytelling project with the Berkshire firefighters, called Leatherheads. It's a multi-medium piece with live, original music accompanying stories from the firefighters themselves. It's so cool that Simon's Rock alumnae Arielle King will be moderating the evening, too. We are putting together an onstage county fair called Danny's at the Fair, with all the fun and heart of an outdoor fair, except that it's on stage. There will be contests, big blue ribbons, community vendors in the lobby, a goat competition, and entertainment, of course. We're co-presenting this with Sheffield's own Dominic Palumbo, of Moon In The Pond Farm, and my daughter, Olivia, is one of the producers of the event. It'll be hilarious. The final show is a giant, over-the-top, country western musical theater farce called Orange Star Smasharoo! Broadway singer Lauren Elder will play the role of Orange Star. She has played the role once before in New York. I saw her do it; she's FANTASTIC!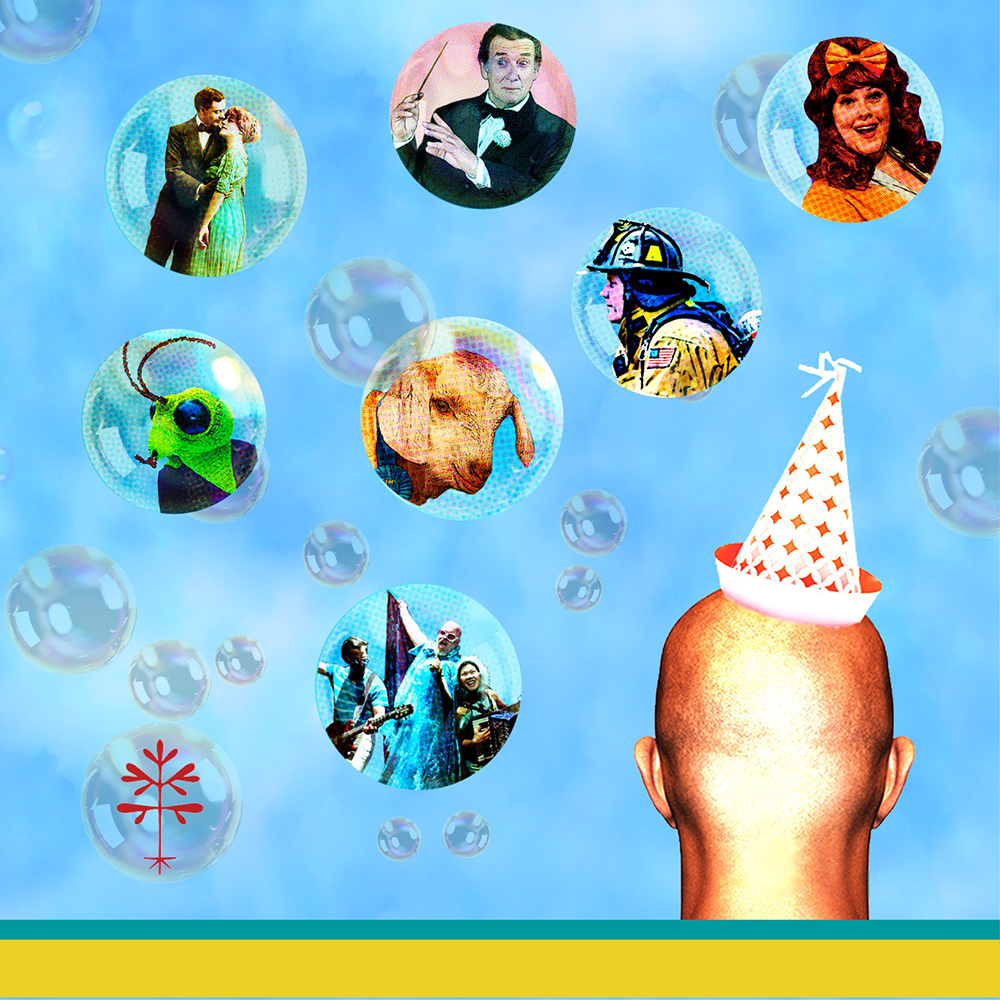 Simon's Rock students and a few interns from other places are the Party Crashers, and they'll make the festival go. They're the singers, dancers, box office managers, backstage crew, and some are even featured performers, like my niece, Zoe Nadig, who has a featured role in Orange Star Smasharoo! as Cowgirl Amy.
Daniel's Art Party is an exciting new interactive performing arts festival that will celebrate music, theater, art, and comedy June 12 – July 1 (2018), come to the party!
Chelsea: Tell me about something you may have done that you think made a real impact on campus or elsewhere?
Sandy: Working with Provost and Vice President Ian Bickford on the mission of connecting Simon's Rock with the broader community through the arts is my most important role and has made the most impact, I think, I hope! Our community partnerships are where I feel like I have had, and will have, the most impact broadcasting to the community and the world that we're here, we're inclusive, and we like to partner and work together.
Chelsea: Where are you from? Where did you grow up and go to school?
Sandy: I'm from Lenox, Massachusetts, and I grew up in the Berkshires. I went to school in a lot of different places. My main training ground was the American theater, starting at age 12.
Chelsea: Why did you come to Simon's Rock and why did you stay?
Sandy: I came to Simon's Rock in 2007 to help the student theater productions get on their feet as a stage manager. I just came in for a couple weeks every semester, and I was thrilled that they just kept asking me to do more and more things. Five years ago, I took on the directorship of the Daniel Arts Center.
"I stayed because I kept getting challenged, and getting handed more exciting opportunities to work with students, outside artists, and new institutional advancement initiatives."

-Sandy Cleary,Director, Daniel Arts Center
Chelsea: What is something that most people don't know about you?
Sandy: I love music, especially rock from the early days to right now, punk, glam, alt, classic, old school rap and hip-hop, disco. I'm a music nut. I also love to knit.
Chelsea: Who do you want to become?
Sandy: I feel like I have become who I wanted to become: someone who elevates, and puts forward the arts and community as a calling.
Chelsea: Do you have a book, a quote, a belief, an idea that seems to guide you in life?
Sandy: There's a quote from Moby Dick that has always stuck with me. Ahab says, "The path to my fixed purpose is laid with iron rails, whereon my soul is grooved to run." I think it speaks to the sense of destiny that I've always had about my work and my life.
Chelsea: Based on your past experiences, what is the most essential trait for successful students and teachers?
Sandy:The ability to connect. Being able to suspend one's judgment of others. Openness, listening, and kindness.
Chelsea: Who has been an influential figure in your life? How did they influence you?
Sandy: I worked with a theater director named Reza Abdoh for five years and it's my belief that he was a genius, and I don't use that word lightly. What I learned from Reza was to ignore limitations; if you don't limit your thought and you don't limit your vision, anything is possible. You have to be quite fearless in order to do this. Working with Reza and experiencing the results of his fearlessness was completely life-altering for me.