Bard College at Simon's Rock: the Early College
David Felix Sutcliffe '98 Wins Emmy for Outstanding Investigative Documentary
David Felix Sutcliffe, a Bard College at Simon's Rock alumnus, is now an Emmy-award winning filmmaker, along with his co-director Lyric R. Cabral, for their documentary (T)ERROR.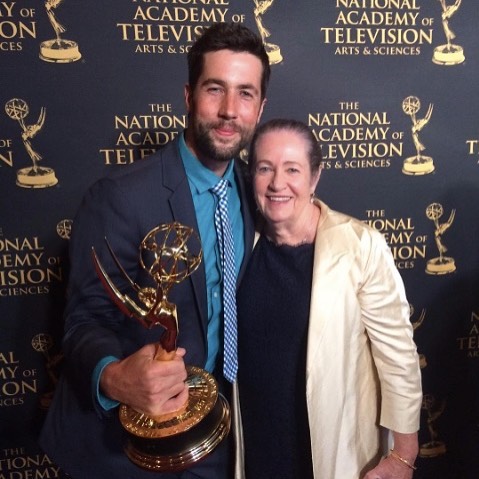 David with his mother, Maria Thompson Montaruli.
David and Lyric accepted the Emmy for Outstanding Investigative Documentary at the 38th annual News and Documentary Emmy Awards October 5, 2017 in New York City. The film has received several awards since its premiere at the 2015 Sundance Film Festival, where it won a Special Jury Prize for Break Out First Feature.
Hot off the heels of Esquire naming it one of the best films at Sundance, David, accompanied by Lyric, returned to Simon's Rock during the spring 2015 semester to share their film and experience with students in Professor Larry Burke's film class. David screened (T)ERROR at Simon's Rock again the following February, when he was invited to kick off the alumni speaker series, Uncommon Journeys. The film was broadcast on the PBS series Independent Lens broadcast the film shortly after.
Like fellow Rockers in film, David has found success in the visual arts. He credits a past Simon's Rock professor and her African American Studies class for changing his life, both personally and professionally. David made his directorial debut in 2011 with Adama, which aired on PBS. In 2013, he was named to Filmmaker Magazine's annual list of "25 New Faces of Independent Film."
(T)ERROR is the first film ever to capture an FBI counterterrorism sting as it unfolds. The film, which put David and Lyric right in the middle of an active operation, illuminates the FBI's use of untrained and unregulated informants to persuade Muslim targets into participating in terror plots.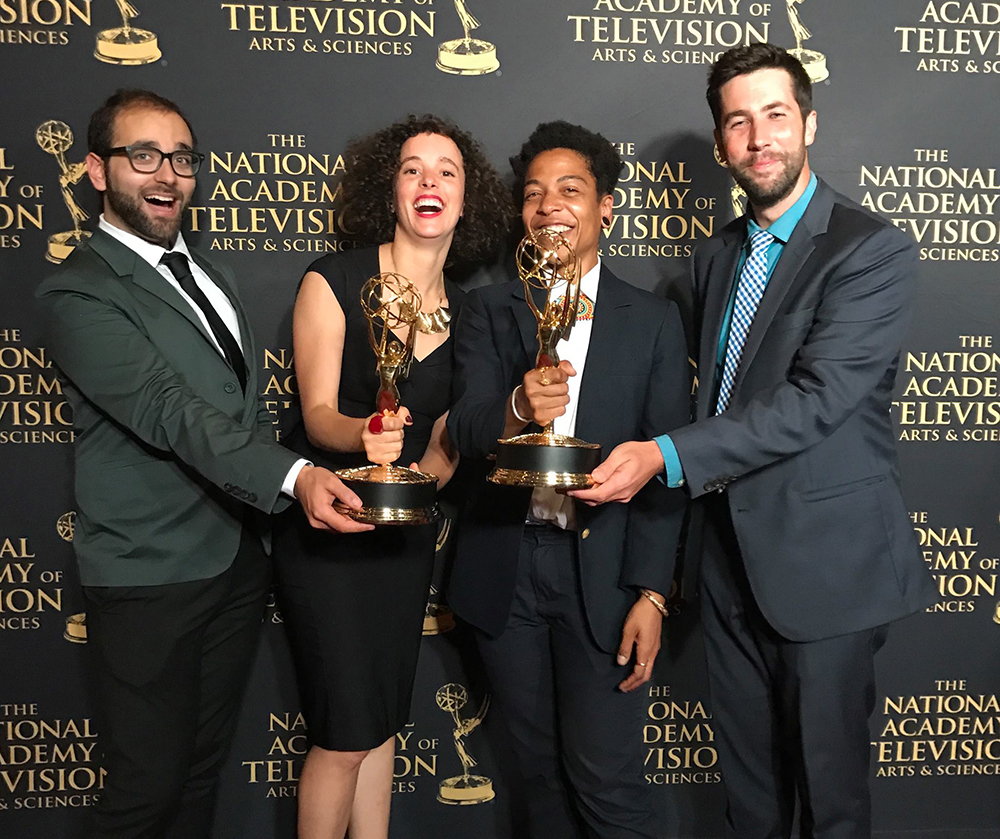 Lyric and David, right, with filmmakers David Osit and Malika Zouhali.