2017 Symposium Week Dedicated to Life and Legacy of W.E.B. Du Bois
Each fall, the Council for Equity and Inclusion at Bard College at Simon's Rock sponsors a Symposium on Social Justice and Inclusion.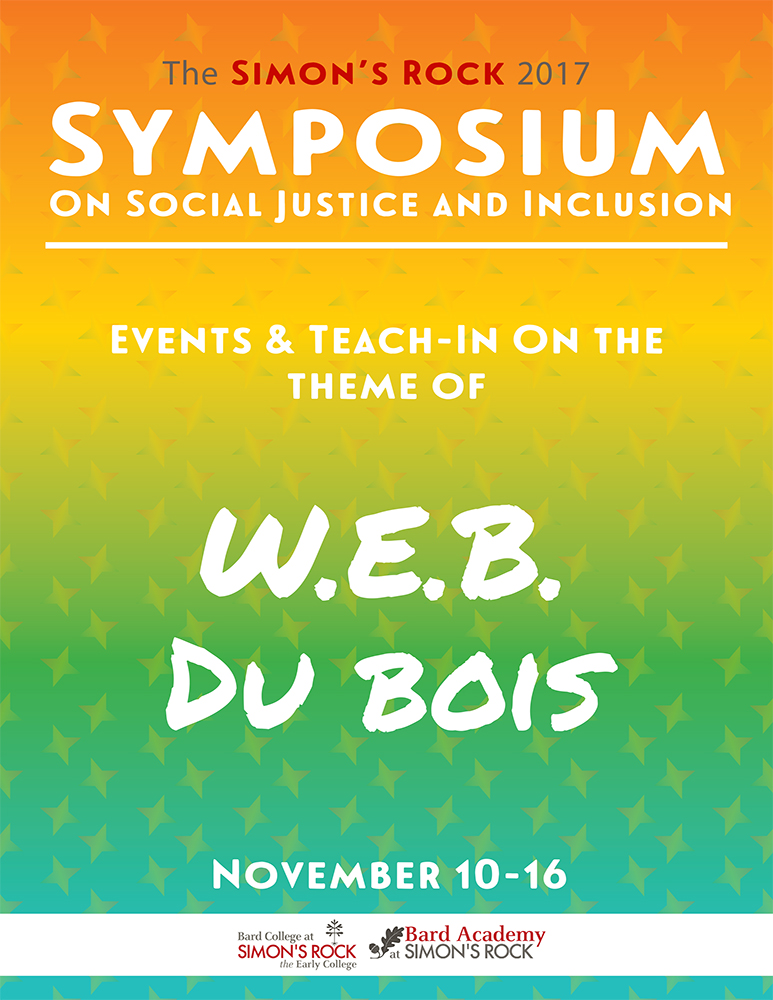 Symposium Week is guided by a central theme, from which program and workshop presenters can facilitate discussions among students, faculty, and staff on issues relevant to social justice, equity, and inclusion. The 2017 theme was dedicated to the life, work, activism, and legacy of author and civil rights leader W.E.B. Du Bois, in anticipation of the 150th anniversary of his birth.
This past fall, Simon's Rock welcomed Vijay Prashad, PhD, director of Tricontinental: Institute for Social Research and chief editor of LeftWord Books, as the 2017 keynote speaker. Familiar with the work of W.E.B. Du Bois, Vijay addressed "The World of Du Bois and Our World: Fascism and the Possibility of Humanity."
The 2017 Teach-In day offered nearly 40 stimulating workshops that sparked lively discussions on subject matter related to race, religion, gender, and sexual orientation, as well as immigration, sexual harassment, and bullying, among other topics. Most of the workshops were initiated and co-facilitated by students based on their interests or studies.