Dr. Keeanga-Yamahtta Taylor To Give Du Bois Lecture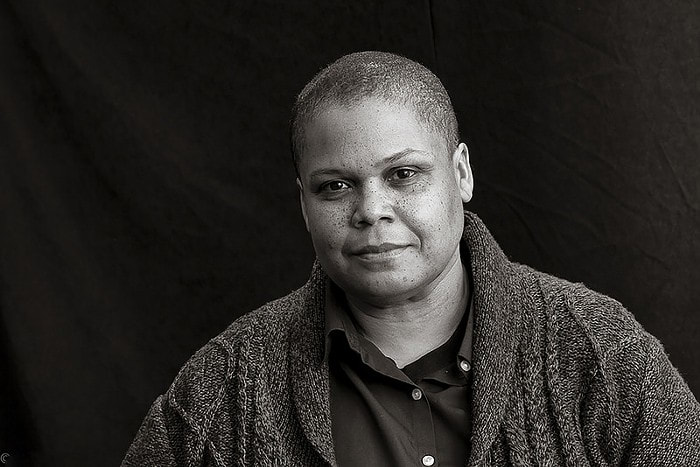 Forty years ago, before "identity politics" was a term thrown around on 24-hour news, the Combahee River Collective created the concept as a way to understand how African Americans experience and resist oppression. In an upcoming lecture, Dr. Keeanga-Yamahtta Taylor gives historical context to the Combahee River Collective's groundbreaking work and how it informs present-day social movements such as Black Lives Matter.
Taylor will be speaking on Tuesday, February 12 at 7:00 p.m. at the Bard College at Simon's Rock Daniel Arts Center. The lecture will be followed by a book signing. The event is free and open to the public.
"I'm excited for activists at Simon's Rock to have the chance to hear Dr. Taylor speak," says Sara Mugridge, Academic Transitions Advisor at Simon's Rock. "Hers is one of the clearest, most brilliant voices out there right now calling for action informed by deep historical analysis, and articulating the need for coalition-building that never compromises resolve or loses sight of the goal of human liberation. Dr. Taylor, like Dr. Du Bois, is very much an 'activist-scholar' whose research, teaching, and mobilizing are committed to, and inspire action toward, racial and gender equity and economic justice for all."
Taylor is coming to campus to give the annual W.E.B. Du Bois Lecture, which celebrates the legacy of civil rights activist, NAACP founding member, and Great Barrington native W.E.B. Du Bois. Like Du Bois, Taylor is a scholar and an activist— shedding light on social inequality while charting a path to Black liberation.
Taylor is the author of How We Get Free: Black Feminism and the Combahee River Collective and From #BlackLivesMatter to Black Liberation. She published articles in The New York Times, The Los Angeles Times, The Paris Review, The Guardian, and The Nation. She was awarded the Lannan Cultural Freedom Award for an Especially Notable Book as well as the Lambda Literary Award for LGBTQ nonfiction. Her third book, Race for Profit: Black Housing and the Urban Crisis of the 1970s, is forthcoming from the University of North Carolina Press.
In 2017 Taylor co-authored a call to mobilize a women's strike, which culminated in the Day Without a Woman actions on March 8, International Women's Day.
In 2016, she was named one of the one hundred most influential African Americans in the United States by The Root. Her research has been supported by grants and fellowships from the Ford Foundation, Northwestern University, Princeton University, and Lannan Foundation.
She has been appointed as a Distinguished Lecturer for the Organization of American Historians for 2018-2019, and the Charles H. McIlwain University Preceptor at Princeton University for 2018-2021. She is an assistant professor in the Department of African American Studies at Princeton University.