>
>
>
>
Aquatics Center
The eight lane, 25 yard pool is housed under wide, expansive wooden beams.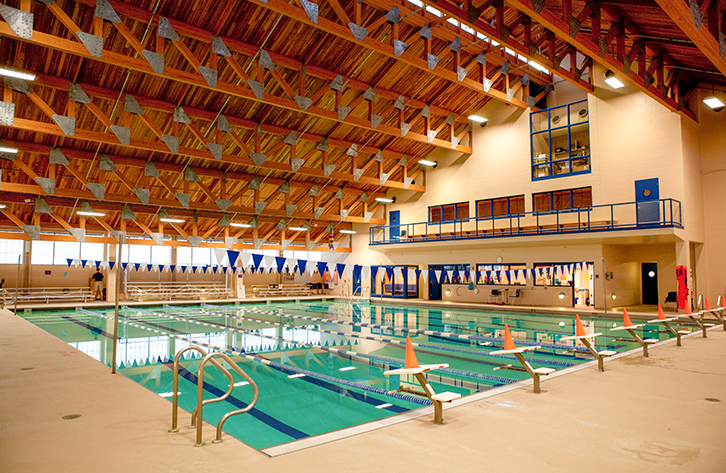 The Kilpatrick Athletic Center pool fosters an aquatic community for all ages and levels. Because every drop of water we use is initially untreated, the water always feels soft and has no taste or chemical smell. The fully-equipped locker rooms are spacious and spotless.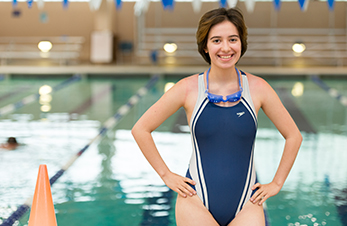 Our goal is for everyone who walks on the pool deck to feel that there is a place for them in the water, regardless of age, fitness level, or physical limitation. Our dedicated staff of professionals, led by Aquatic Administrator Jim Hennessey and Swim & Aquatic Safety Coordinator Bill Meier, offer the most up-to-date training and exercise techniques available. All of our team coaches, swim instructors and aqua fitness teachers utilize their individual styles and expertise to a common end: creating satisfied pool enthusiasts.
Aqua energizer and water wellness classes
Adult Master's and youth Snappers swim teams
Red Cross Certified Lifeguard Training
SwimAmerica Swim Instructor Training
Private and group swim lessons