Family Weekend
After students have settled in for the semester, we invite families and friends to campus in late October.
Family Weekend 2021 is taking place from Friday, October 22 to Sunday, October 24. The full schedule highlights almost every program and facility on our 275-acre campus.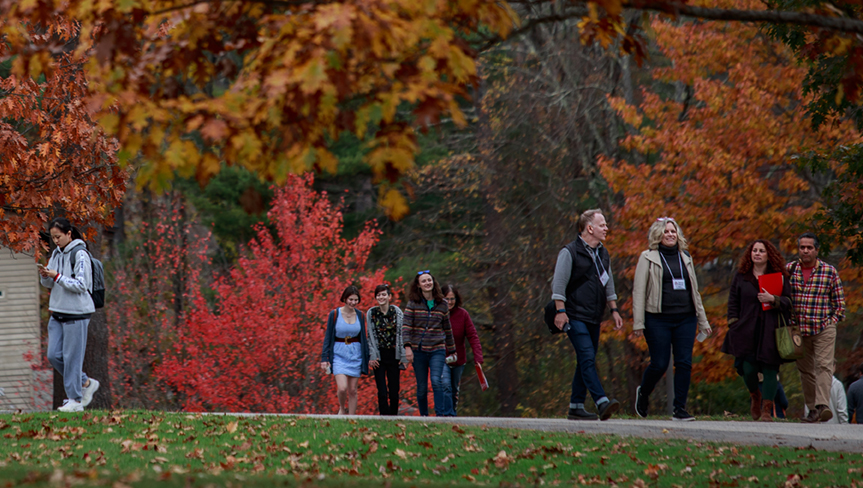 Family Weekend is a time to join students in their new campus home, talk with their academic advisors and professors, meet residence directors, and experience daily life at the college. Parents, siblings, and friends are invited to attend workshops and classes, as well as social gatherings with faculty and staff. There is also time to explore the local area.