Bard College at Simon's Rock: the Early College
Rebecca Fiske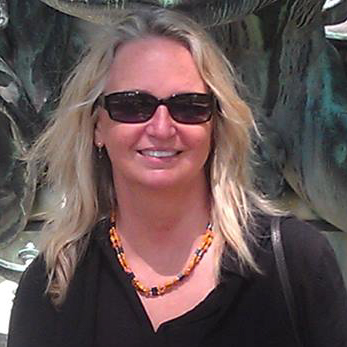 Faculty in Memoriam
Literature
Areas of Specialization
Critical and Literary Theory
Cultural Studies
Corruption Theory
Digital Humanities
Hermeneutics
Psychoanalysis
Religion and Culture
Favorite/Regular Courses Offered
Literature of the Bible
Religion and Literature
Hermeneutics and the Hebrew Bible
From Metatron to Mephistopheles: The Personification of Good and Evil in the Abrahamic Tradition
The First Book of Moses Lecture Series
Personification of Good and Evil Lecture Series
Psychology and Literature
British Romantic Literature and Theory
Critical and Literary Theory
Creativity and the Unconscious
Walter Benjamin and the Frankfurt School
Homo Sacer: The Monster in Literature
One in One Hundred: Incarceration in America
Biography
PhD, State University of New York, Albany
MAT in English, Smith College
BA in Literature, Bennington College
In addition to her teaching at Simon's Rock, Dr. Fiske served as the Dean for New Students and the Director of the Win Commons. She was the founding director of Berkshire Learning Services, an organization devoted to supporting the education of gifted adolescents. Her research interests were in Walter Benjamin Studies, Trauma Theory, Corruption, and Hermeneutics. Dr. Fiske taught at Simon's Rock from 1986-2018.
Highlights
Selected Publications
Re-envisioning Walter Benjamin: The Constellation of Awakening, Rowman & Littlefield Publishing. Forthcoming.
"Surveillance in the State of Emergency" in Ethical Issues and Citizen Rights in the Era of Digital Government Surveillance, ed. Cropf and Bagwell, Global Publishing. 2015.
"Ancient Democracy and the Modern Era" in Corruption in the Contemporary World, ed. Mendilow, Lexington Books. 2014.
"Corruption and the Fatal Power of Envy: Revisiting The Classical Republican Tradition" in Studies of Changing Societies, Ukraine. 2013.

"

Sacred Signification and the Crisis of Truth

"

in Journal of Literature and Belief, Brigham Young University. 2012.

"

Generations Y and Z Drash Alpha and Omega

"

in Educating Outside the Lines: Bard College at Simon's Rock on a New Pedagogy for the Twenty-First Century, Peter Lang Publishing. 2011.

"

After the Aftermath

"

in The Rougarou Literary Journal, University of Louisiana. 2010.

"

Penny Candy

"

in Moronic Ox Cultural and Literary Journal. 2010.