Nancy Bonvillain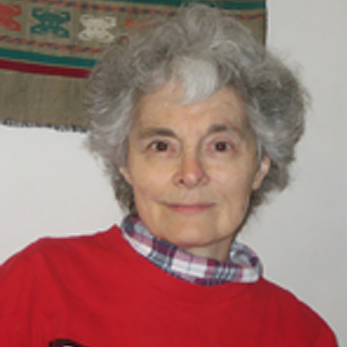 Professor of Anthropology and Linguistics, Director of Tutoring and Writing Center
Contact
Alumni Library
Academic Program Affiliation(s)
Areas of Specialization
Native American languages
Native American cultures and histories
Gender Studies
Interests
Research Interests: Grammar and syntax of Iroquoian and other Native American languages; Native American and other global indigenous programs for language maintenance and revitalization; global indigenous efforts to maintain land, resource, and political sovereignty
Teaching Interests:
Linguistics including structural analysis, discourse functions, language and gender, Native American languages
Anthropology including Native American religions and worldview, representation of indigenous peoples in popular film, indigenous rights movements
Biography
Ph.D. in Department of Anthropology, Columbia University, 1972
Dr. Bonvillain is an authority on Native American cultures and languages. She has done linguistic and anthropological fieldwork at the Akwesasne (Mohawk) First Nation in Québec and New York State, as well as on the Navajo Nation Reservation in Arizona. Dr. Bonvillain has previously taught full-time at Michigan State University and SUNY-Stony Brook, and part-time at The New School University and the Columbia University summer session for 25 years. She has been teaching at Simon's Rock since 1996.
Highlights
College Textbooks
Language Culture and Communication, 7th edition. Pearson Publishers.
Cultural Anthropology, 4th edition, 2017. Pearson Publishers.
Native Nations: Cultures and Histories of Native North America, 2nd edition, 2017. Rowman and Littlefield.
Women and Men: Cultural Constructs of Gender, 4th edition. Prentice-Hall.
Other Publications
13 ethnographies of Native American Nations and Cultures, published for college and high school students by Chelsea House
Research and publications in Mohawk and Iroquoian linguistics