German Studies Courses
Browse the German courses offered at Simon's Rock.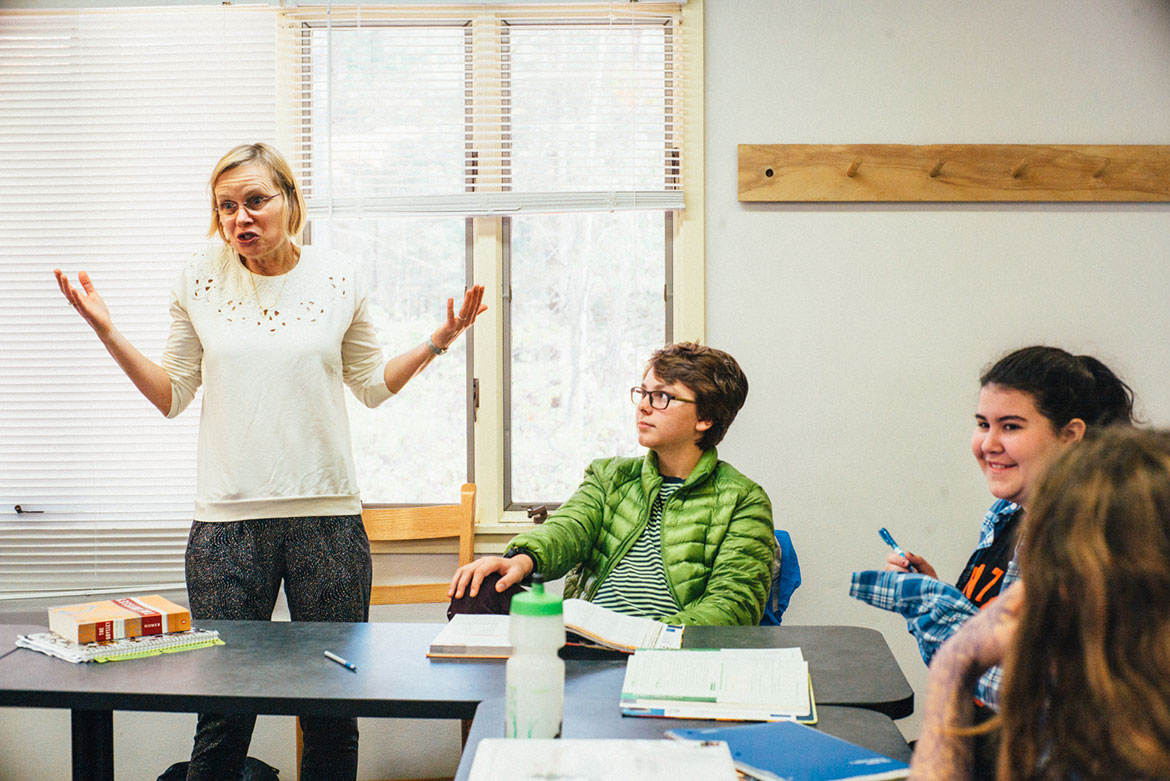 German Language and Context I and II
German 100-101 | van Kerckvoorde | 4 credits
This accelerated course is designed for students with little or no background in German. It enables them to fulfill the language requirement in one year and introduces students to German grammar and basic vocabulary. Conversational German is stressed. Students also acquire reading skills through exposure to short stories by such authors as Bichsel, Hesse, and Borchert, and view contemporary short films. The class meets four times per week.
This sequence is offered every year.
Intermediate German I and II
German 204-205 | van Kerckvoorde | 3 credits
The primary goal of this course is to increase students' knowledge of the German-speaking world, with a focus on its cultures, diversity, and major cities. Students work with authentic texts and media and focus on topics such as the Vienna Opera Ball, the Leipzig Book Fair, the Semper Opera House in Dresden, etc. They learn more about well-known public figures such as Sigmund Freud, Johannes Brahms, Anne Frank, Bettina von Arnim, Leonhard Euler, etc. In addition, they explore some contemporary popular culture icons, such as Die Toten Hosen, Heidi Klum, etc. This results in an expansion of active vocabulary, learned in context. A systematic review of German grammar points is also offered, so that students may achieve higher levels of accuracy.
Prerequisite: Permission of the instructor. This sequence is generally offered every year.
German Tutorial
German 300/400 | van Kerckvoorde | 4 credits
Under these course numbers, juniors and seniors design tutorials to meet their particular interests and programmatic needs. A student should see the tutor to define an area of mutual interest to pursue either individually or in a small group. A student may register for no more than one tutorial in any semester.