Award-Winning Poet Eileen Myles to Speak at Simon's Rock
Poet, writer, and feminist icon Eileen Myles will read from selected works during a talk at Bard College at Simon's Rock on Friday, June 9, 7:00 p.m. in the Kellogg Music Center. This event is free and open to the public.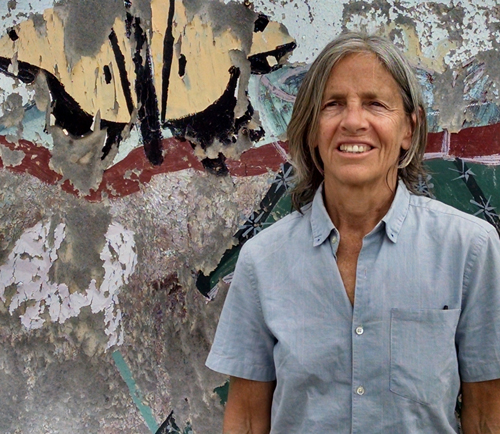 An award-winning author of 19 books, including I Must Be Living Twice: New & Selected Poems, and a 2015 reissue of Chelsea Girls, Myles has earned a Guggenheim Fellowship in nonfiction, an Andy Warhol/Creative Capital Arts Writers grant, four Lambda Book Awards, and the Shelley Prize.
Myles's talk is the keynote for the upcoming conference, "The Feminine Mystic: American Prophetesses and the Politics of Religious Experience," cohosted by Bard College at Simon's Rock and Shaker Museum | Mount Lebanon from Friday, June 9 to Sunday, June 11.
"I'll be reading some selections from my work and speaking to themes of femaleness, queerness, and anti-rational approaches to knowing and being," Myles said. "Shaking and trembling matter to me. I'm drawn to being part of this conference because the feminine mystic sounds like an invocation of the uncanny darkness the enlightenment overshadowed."
"We are delighted and proud to welcome Eileen Myles, a leading voice in contemporary poetry, to initiate our discussion of the prophetic and political traditions in which women's authority has shaped American history," added Ian Bickford, provost and vice president of Bard College at Simon's Rock.