Bard College at Simon's Rock: the Early College
American Dance Festival selects Rocker film "Encounter" | May 23, 2019
11/06/2019May 23, 2019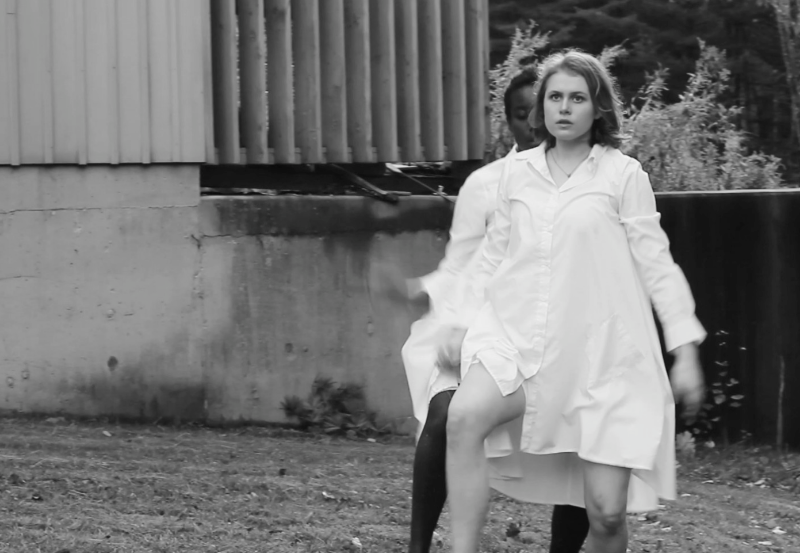 Isabel Filkins '11 works with Winnie Marion '17, Ebony Martin '17, Jack Obrock '17, and Max Hiatt '17 on an experimental investigation of the conflict of self. Through investigating what is at stake in this moment of interpersonal encounter, the film exposes the exhaustive nature of society's demands—that we continually perform the labor of making ourselves understood to the world around us.
"Working on this project was an incredible experience," says Isabel. "To engage with so many students in such a collaborative project was a true testament to the creativity that Simon's Rockers bring to their work."
The film will screen at the 2019 American Dance Festival. The festival has been heralded as "one of the nation's most important institutions" by the New York Times and as "the world's greatest dance festival" by the New York Post.
Learn More About Studying the Performing Arts at Simon's Rock