Language and Literature as Activism
For more than two decades at Bard College at Simon's Rock and in the wider world of literature and publishing, Jennifer Browdy '78, Division Head, Languages & Literature at Simon's Rock, has deftly married vocation with conviction on social and environmental justice.
Between working on a new book, finalizing a chapbook of poetry, publishing underground authors through her indie press shop, editing an online zine, teaching multiple classes, and planning for the future of the Language & Literature Division, her current portfolio is as progressive as it is expansive.
We recently spoke with Jennifer to learn about updates on her work at Simon's Rock and beyond, including her involvement in the Open Society University Network (OSUN), the new global network of educational institutions co-founded by Bard College and Central European University. The following interview has been edited and condensed.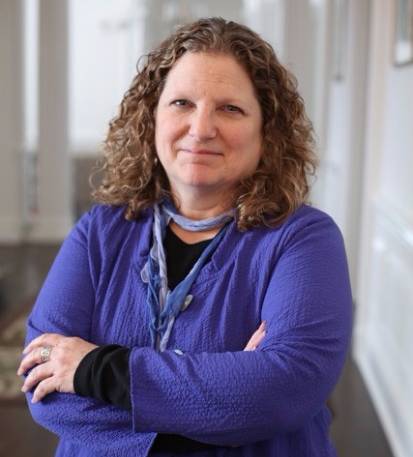 How has your experience as a Simon's Rock graduate shaped your work today?
I always loved the thoughtful discussion classes at Simon's Rock—I am sure they were the reason I decided to go to graduate school to study literature.
I wrote my BA thesis with founding faculty member Natalie Harper on androgyny in the novels of Virginia Woolf, who I first encountered in Jamie Hutchinson's literature class. That year of researching and writing my thesis was magical for me. It was a definitive period in laying the groundwork for my work as a scholar and a writer.
What areas of literature most excite you? How do they show up in what you teach?
I am passionate about social and environmental justice and what is starting to be called the "environmental humanities"—using the tools of the humanities to work towards a sustainable, thriving future on our planet.
I have taught a class called "Writing to Right the World" for a long time, in which we read social and environmental justice writing in many genres and work on writing some of our own. Another class I developed is a public speaking course in tandem with my leadership courses. The aim is to give students a chance to practice taking their advocacy off the page and onto the stage, both virtually and in-person—a crucial skill in so many professional fields now.
I am also very interested in women's studies, feminist activism, and exploring global women's issues through literature. I have edited three anthologies on these topics: Women Writing Resistance in Latin America & the Caribbean; African Women Writing Resistance (co-edited with Simon's Rock alumni Omotayo Jolaosho and Pauline Dongala); and Writing Fire (co-edited with Simon's Rock alumna Sahra Bateson Brubeck).
Can you paint a picture of your work outside the classroom?
I'm an editor and co-founder of an online zine, Fired Up!, which harnesses the power of writing for positive change. I also co-founded a hybrid indie press in 2014, Green Fire Press, very much in the spirit of Virginia Woolf's Hogarth Press.
This work grew out of my seven years as founding director of the Berkshire Festival of Women Writers, when I saw how much writers struggle to get past the elite gatekeepers of the publishing world. Two recent titles that I'm especially proud of publishing are Wisdom Lessons by Ojibwe elder Mary Lyons (which I co-edited with Simon's Rock alum Grace Rossman), and Nature, Culture & the Sacred: A Woman Listens for Leadership by Bioneers co-founder Nina Simons, which won two Nautilus Awards and is currently going into a second edition with an audiobook.
I'm putting the finishing touches on editing and publishing a new poetry chapbook, Gender Artist by Lee Schwartz, about parenting a transgender child. I love being able to work with authors to launch interesting books into the world and amplify voices that might not otherwise be heard.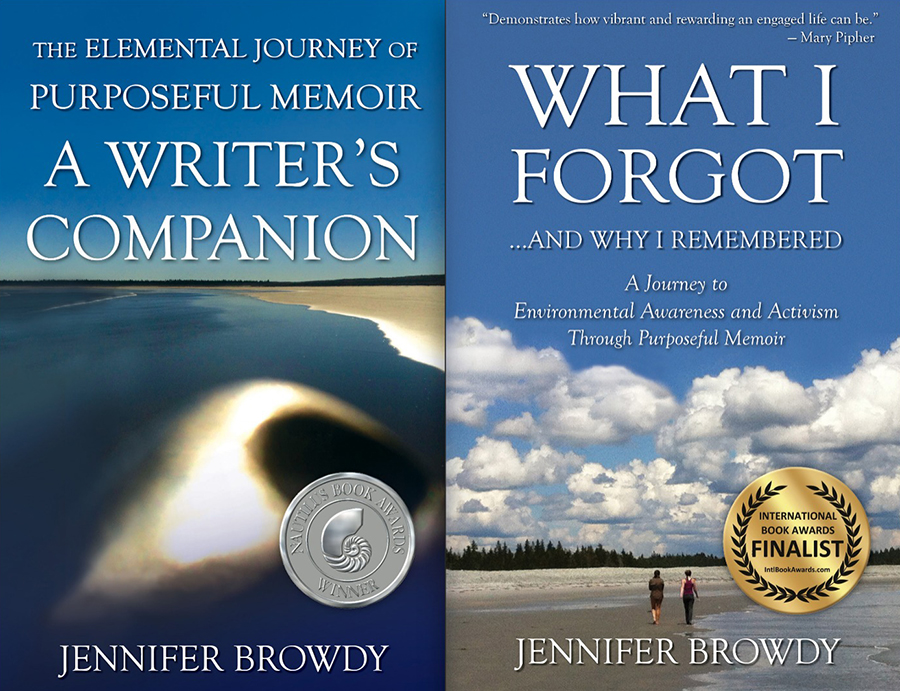 I'm also working on a new book called Purposeful Memoir as a Practice for a Thriving Future: A Seeker's Companion. This follows the publication of my 2018 Nautilus Award-winning book, The Elemental Journey of Purposeful Memoir: A Writer's Companion, as well as What I Forgot…And Why I Remembered: A Journey to Environmental Awareness and Activism Through Purposeful Memoir, a finalist for the 2018 International Book Award.
My new memoir is a combination of personal essays, writing prompts which I call "writing catalysts," and chapters in which I share inspiring stories from the purposeful memoirists I refer to as "worldwrights"—social and environmental justice advocates who use writing to right the world. I'm excited about how it's coming along and hoping to complete it next summer.
Tell us about your experience teaching for and collaborating with OSUN.
In the summer of 2020 I enjoyed teaching an OSUN class called "Women & Leadership" with students from institutions in Bangladesh, Kyrgyzstan, Russia, Europe, and the United States (including two Simon's Rock students). The quality of our discussion was enhanced by the perspectives of young women from so many different regions of the world (some students published several essays on this topic in Fired Up!). The class resulted in my winning OSUN's 2020 Contest for Innovative Assignment Design for my research assignment on the leadership role of women throughout the COVID-19 pandemic.
I've gotten a lot out of the various faculty training sessions put together by the Bard College Institute for Writing & Thinking and other members of OSUN. It's been great to mingle with colleagues from around the Bard network and around the world! I'll be doing more work with these colleagues as a Bard Early College OSUN fellow, where I'll help advise on curriculum and pedagogy for Al-Quds Bard University in Palestine and the American University of Central Asia in Bishkek, Kyrgyzstan.
Were there any silver linings to teaching in a pandemic?
I actually enjoyed teaching remotely! Sometimes it results in an even better class experience than I might have been able to facilitate in person. I have always been a proponent of Simon's Rock reaching out to the world through remote teaching, and a welcome silver lining to the pandemic is that we've been pushed into that larger pond now, and found we can swim!
What can Simon's Rock students expect to see in the Division of Languages & Literature in the future?
Before graduate school, I worked as a journalist in the Berkshires, Connecticut, and New York City. When I began teaching at Simon's Rock in 1994, I started to offer journalism classes, which morphed into digital media studies. It's now called Media Arts, an interdisciplinary collaboration between faculty from our Arts Division and our Languages and Literature Division.
I hope to see Media Arts established as a concentration in the coming years to support students interested in carving their own path through the interrelated fields of creative writing, expository writing, journalism, communications, film, photography, graphic design, animation, and maybe even video game design.