David Franco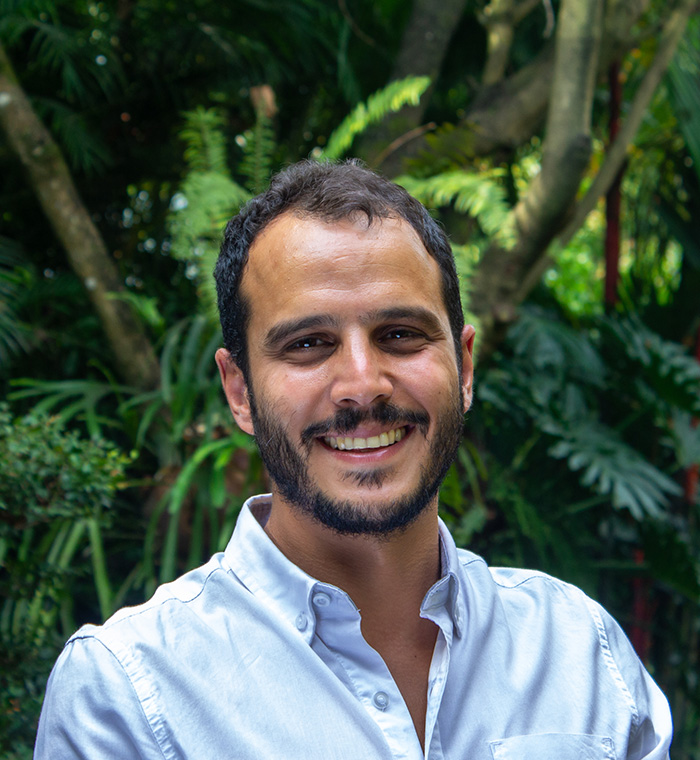 Assistant Professor of French and Spanish
Contact
Hall College Center
Academic Program Affiliation(s)
Areas of Specialization
French Literature
Classical tragedy
Interests
Research Interests: 17th century French drama, Greek mythology and tragedy, French cinema (Poetic Realism, Gangster Movies, Transcendentalism)
Teaching Interests: Early modern French literature, modern French narratives of disenchantment, language acquisition (Spanish and French), creative writing, French gangster movies
Other Interests: Latin American short story, New Journalism
Biography
Ph.D., Rutgers University
M.A. in French Literature, Rutgers University
M.A. in Hispanic Literature, Villanova University
B.A. in Journalism, Universidad Javeriana, Bogotá, Colombia
Dr. Franco's research examines the notion of heroism in 17th century French drama, with Greek mythology and Classical tragedy as points of reference. Dr. Franco's dissertation, entitled "Corneille: a tragedy of the image," focuses on the works of Pierre Corneille, and challenges the myth of a dazzling cornelian hero by showing his struggle to obtain recognition. An article derived from the last chapter of Dr. Franco's dissertation was published in The French Review. A native Spanish speaker, Dr. Franco has extensively taught both language and Literature classes in Spanish, French and English. He has presented his work at the annual conference of SE17 (Sociéte d'Études du dix-septième siècle français) and at the University of Gent, Belgium. Other honors include a Mellon Grant to conduct research at the Maison Jean Vilar in Avignon as well as a full scholarship by the Institut d'Avignon during the most important theater festival in Europe. Dr. Franco also received a fellowship to participate in the MLA Connected Academics program in NYC, and an exchange award to spend a full year at the École Normale Supérieure in Paris. He joined the faculty at Simon's Rock in 2019.
Highlights
PUBLICATIONS
"Suréna: l'héroïsme est-il possible en dehors de la représentation?" The French Review, Vol. 92.4.
"Desaparecido." Short Story. El Espectador. Bogotá, Colombia, March 2012.
Conference Papers
"Agir pour se faire aimer et aimer pour empêcher d'agir: effets et fonctions de l'amour dans la logique héroïque cornélienne." University of Gent, L' Amour et l'amitié au Grand Siècle, May 10, 2019.

"Sertorius: le cas du héros dépassé par son image." SE 17 (Société d'Etudes du 17e siècle), Mills College-Stanford University, CA, November 3, 2017.