Brian Conolly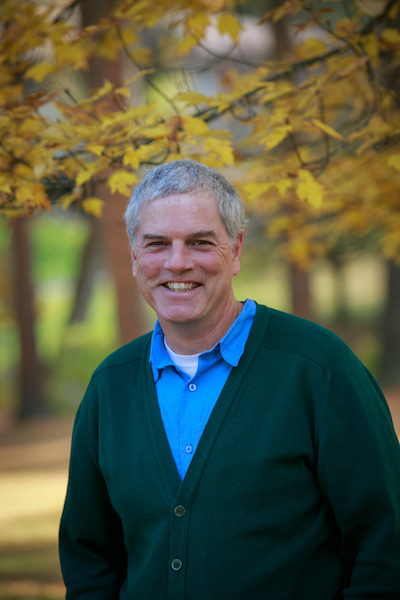 Associate Professor of Philosophy
Contact
Hall College Center
Academic Program Affiliation(s)
Areas of Specialization
Ancient and medieval philosophy
Interests
Research Interests: Theories of motion, infinity and continuity, Averroes
Teaching Interests: Ethics, metaphysics
Other Interests: Music, birding, hiking
Favorite/Regular Courses Offered
Ethics
Environmental Ethics
Ancient Greek Philosophy
Aesthetics and the Philosophy of Art
Metaphysics
Ad Infinitum
Islam, God, and the Philosophers
Phenomenology and Existentialism
Philosophy of Mind
Hume and Kant
Biography
PhD, Indiana University
BA & MA, Stanford University
Dr. Conolly teaches a range of courses in the history of philosophy and in contemporary philosophy, but he specializes in ancient and medieval philosophy. His dissertation investigated ancient and medieval theories of matter and chemical mixture,and he has presented papers on medieval theories of the intellect at several philosophy conferences. In addition to a number of studies on the metaphysics of identity and change, Dr. Conolly is currently preparing critical editions of several 13th-century Averroist commentaries on the Liber de causis. He has been teaching at Simon's Rock since 2006.
Highlights
Publications
"The Form of Corporeity and Aptitudinal Form in Dietrich von Freiberg's Defense of the Doctrine of the Unity of Substantial Form" in Charles Bolyard and Rondo Keele, editors, Essays in Later Mediaeval Metaphysics, Fordham University Press, 2012.

"Averroes, Thomas Aquinas, and Giles of Rome on How This Man Understands". Vivarium 45, 2007.
Presentations
"Incommensurability and the Intensively Infinite Power of God in Ockham's Quodlibets". Canadian Society of Medievalists Congress, University of New Brunswick, Fredericton, Canada, 2011.
"Kantian Impartiality, Deliberation, and Moral Motivation". Conference paper presented at the New England Political Science Association, Portland, ME, 2009.
"The Interpenetration of the Elements in Dietrich von Freiberg's Theory of the Mixed Body". Conference paper presented at the 8th International Medieval Congress, Leeds University, Leeds, UK, 2008.