Samuel Ruhmkorff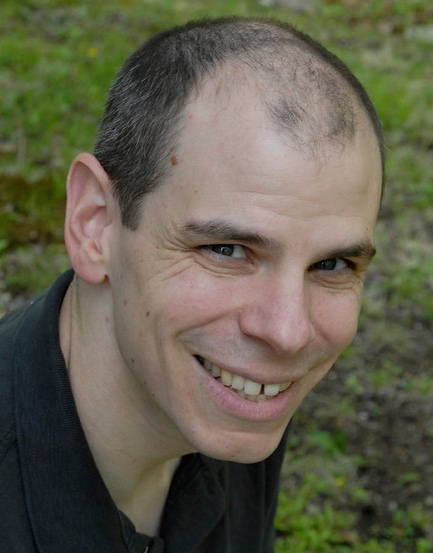 Associate Professor of Philosophy
Contact
Hall College Center
Academic Program Affiliation(s)
Areas of Specialization
Philosophy of Science
Philosophy of Religion
Epistemology
Interests
Research Interests: Scientific realism and antirealism, the problem of evil, religious pluralism
Teaching Interests: Philosophy of science, philosophy of religion, logic, metaphysics, the New Testament, ethics
Biography
PhD in Philosophy, University of Michigan, Ann Arbor
BA summa cum laude, Washington University in St. Louis
Dr. Ruhmkorff's research focuses on scientific realism and antirealism, probabilistic epistemology, the problem of evil, and the religious pluralism debate. His most recent publications concern religious pluralism, the problem of unconceived alternatives, and the pessimistic induction. He has taught at the University of Michigan, where he received the John Dewey prize for excellence in teaching and an Outstanding Graduate Student Instructor Award, as well as at the University of Missouri–Columbia and Smith College. Dr. Ruhmkorff served as the academic dean at Bard College at Simon's Rock from 2005–2010. He has been teaching at Simon's Rock since 2001.
Highlights
Selected Publications
"Unconceived Alternatives and the Cathedral Problem." 2015. Synthese.
"Global and Local Pessimistic Meta-Inductions." 2013. International Studies in the Philosophy of Science 27: 409-428.
"The Incompatibility Problem and Religious Pluralism Beyond Hick." 2013. Philosophy Compass 8: 510-522.
"The Equal Weight Argument against Religious Exclusivism." 2013. In Models of God and Alternative Ultimate Realities, edited by Jeanine Diller and Asa Kasher, 955-968. Springer.
"Some Difficulties for the Problem of Unconceived Alternatives." 2011. Philosophy of Science 78: 875-886.
Kierland, Brian, Bradley Monton, and Samuel Ruhmkorff. "Avoiding Certain Frustration, Reflection, and the Cable Guy Paradox." 2008. Philosophical Studies 138: 317-333.
Philosophy Blog