Saturday, April 13, 2019
Fisher Science Center - Clark Auditorium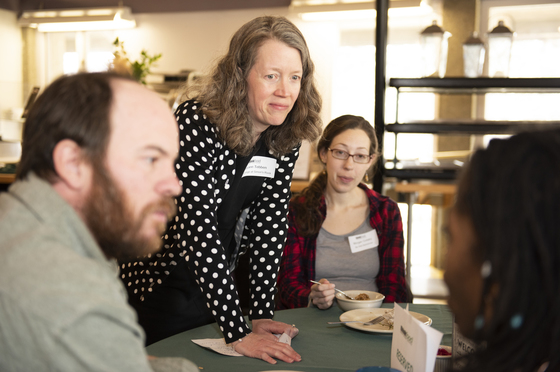 Join us for a day of interactive learning about current food issues with local experts. This year's theme, "Berkshire Pollinators," will embrace the lively local interest in bees and pollination, and will also showcase local food entrepreneurs whose ideas can inspire innovation in other communities. The conference will bring a new format of hands-on practical workshops and a keynote address by Thomas Seeley, author of Honeybee Democracy and Horace White Professor in Biology in the Department of Neurobiology and Behavior at Cornell University.
The 6th annual ThinkFOOD Conference will offer several mini-workshops by farmers, educators, and entrepreneurs that will give participants the opportunity to engage with the Great Barrington Pollinator Action Plan (released Winter 2018) and learn about interesting and innovative initiatives that are shaping the local food and agriculture movement. We hope to inspire attendees to spread great ideas in their home communities, improve their home gardens, and learn new skills.

The event will be hosted by the Simon's Rock Center for Food Studies on Saturday, April 13 in the Fisher Science Center. For more information, contact Maryann Tebben, faculty in languages and literature, at mtebben@simons-rock.edu.

The conference is $25, the conference plus lunch is $35. It is free for students.
View the full conference schedule.
Register to attend (registration recommended).
*Please note, April 13th is a rescheduled date. The conference was originally planned for April 6th.