Bard College at Simon's Rock: the Early College
>
>
>
International Student Support
We welcome international at Simon's Rock—you are an integral part of our campus culture. The Rocker community currently includes students from 15 countries outside the US, and you greatly enrich our campus with your perspectives and experiences.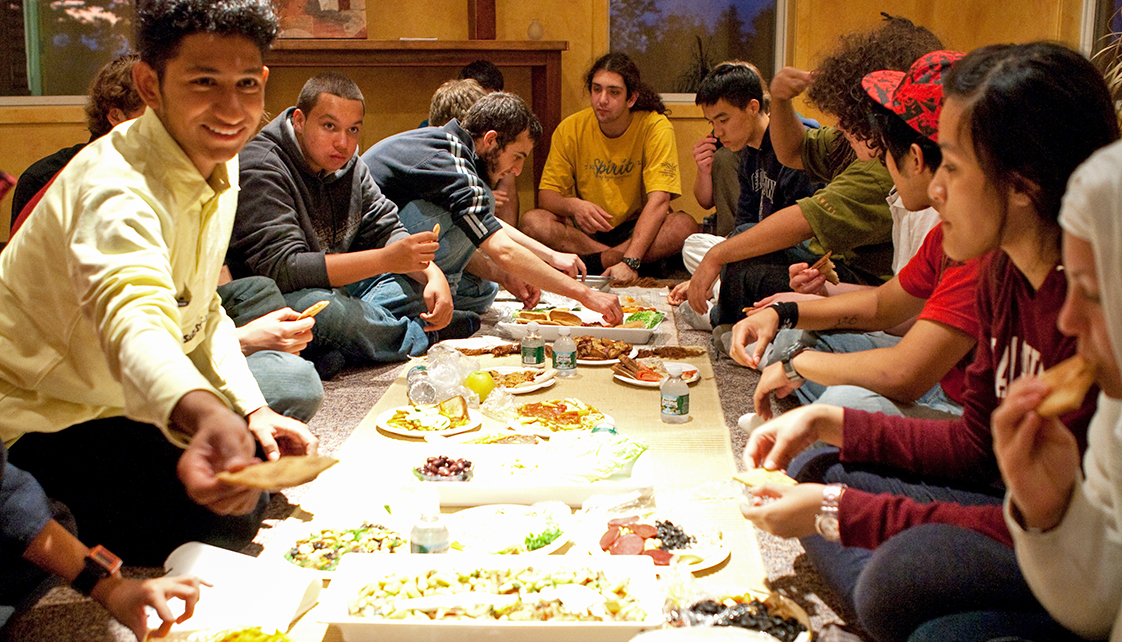 Our commitment to international diversity means Simon's Rock provides a full range of support services to make sure that international students feel at home here, so they can thrive—both personally and academically.
Making a Home Away From Home
As an International student, you'll be invited to an International Student Orientation prior to the beginning of your first semester. Special sessions are arranged to acquaint you with the culture and educational system in the US. You'll also meet the people on campus who offer specific support to international students (and you'll meet each other). Arriving early also gives you a chance to adjust to any time difference.
Our International Student club is a thriving and diverse network of students, faculty, and staff that helps everyone from everywhere feel at home.
International Student Support Team
The small classes and personalized attention students receive both inside and outside the classroom at Simon's Rock will also help you adjust to life on campus and in the US. You'll be part of a small, close-knit community and will connect regularly with your
academic advisor
,
residence director
, peer advocates, and international peer mentors.
We remain attentive to the broader implications of new and shifting immigration policy in the U.S.
English Language Instruction
International students who enroll through the Pathway to Academic Choice and Excellence (PACE) program (those with a TOEFL score between 80 and 99) receive additional instruction in English language proficiency and take courses intended to strengthen academic skills, and receive additional PACE advising