Financial Aid and Scholarships
Simon's Rock is committed to partnering with families to make this unique opportunity attainable for those students who need and are ready for it.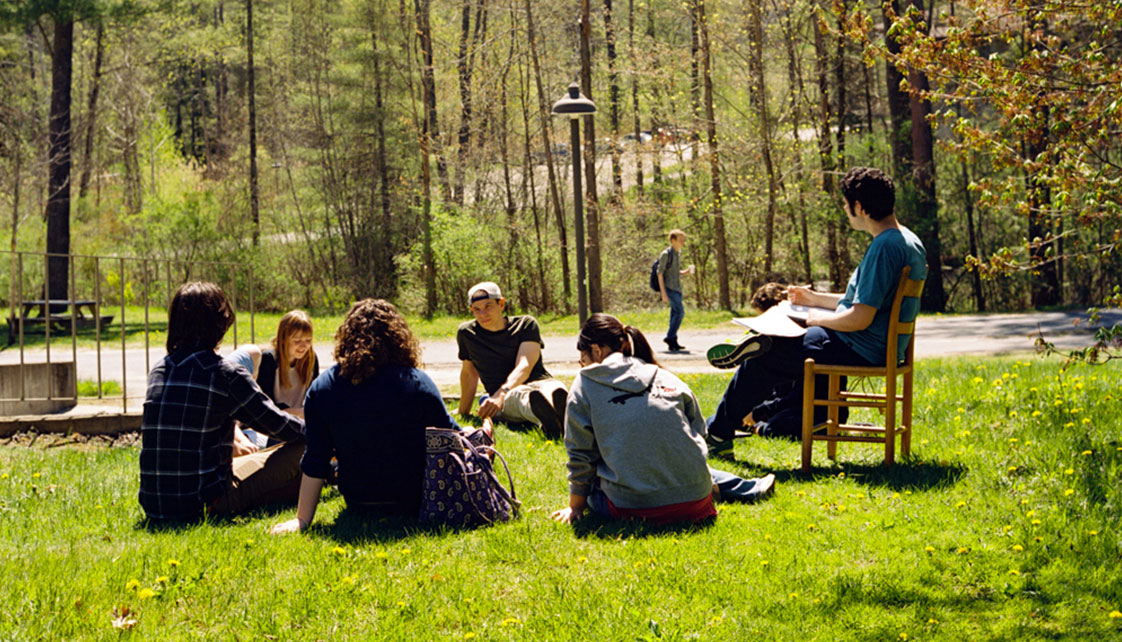 About 80 percent of Simon's Rock students receive a financial aid package — usually a combination of awards, grants, Federal Work-Study Program, and loans. In addition to need-based awards, students are eligible to apply for federal and state aid, as well as any funding that may be available through private scholarships offered through local organizations.
Scholarships
All first-year applicants are automatically considered for scholarship awards; there is no separate application. Simon's Rock offers scholarships — ranging from $1,000 up to the full cost of tuition — which are renewable for four years. Recipients are selected for academic excellence, extracurricular distinction, personal motivation, and character. More than one third of first-year students are awarded Simon's Rock scholarships in varying amounts.
Provost's Scholarship
Bard College at Simon's Rock is among the foremost private colleges in the U.S. designed for intellectually curious students to enter a bachelor's degree program after the 10th or 11th grade.
Each academic year, the prestigious Provost Scholarship is awarded to top Bard College at Simon's Rock applicants who have displayed intellectual promise, depth, and curiosity and submit their undergraduate admissions application by March 1st.
This unique scholarship, with annual awards up to $35,000 a year is provided to students who maintain academic progress while pursuing their bachelor's degree at Simon's Rock. This scholarship is awarded for each year, up to eight consecutive semesters, depending upon the student's entry point and degree program.
No additional essays or application is necessary, but applicants MUST have their completed application submitted by the deadline of March 1st to be considered.
Apply for Need-Based Aid
To be considered for need-based financial aid, you must note it on your application as well as submit need-based documentation.
Steps to Apply for Need-Based Aid
1. Apply for Admission
Fill out the application for admission and indicate you are applying for financial aid.
If you are applying with the Common Application select "My Colleges Tab," then select "Questions," and under "Do you intend to pursue need-based financial aid?" Select "Yes."
2. Submit Need Based Documentation
Students are eligible for need-based aid regardless of citizenship or country of origin. We have different forms depending on your citizenship and residency.
Verification
The college may perform a review of your need-based financial aid application. In this process, the college will be comparing information received from the application you submitted with the verification worksheet. If you have been chosen for verification, further instructions will be provided in your financial aid package.
Questions? We're here to help.