Tutoring and Writing Center
You're an independent thinker, but at Simon's Rock, that doesn't mean you're in it alone. Professional and student tutors are there to help.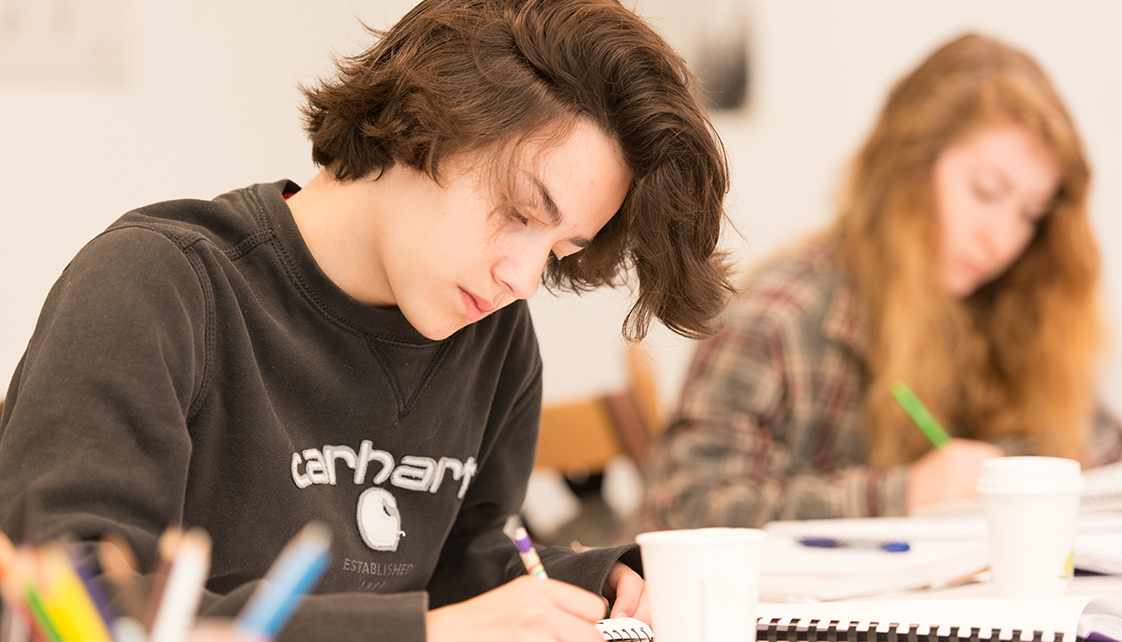 "I improved my writing significantly, and I think that largely comes from how to think, just going as deep as you can to really understand the material—that has allowed me to become a better writer."

-Ishmael '12
Through the Win Student Resource Commons, the Tutoring and Writing Center offers free individual and group tutoring in most subjects. Peer tutors have already taken the course they tutor, earning a 3.3 or higher. They've been recommended by faculty and are closely supervised.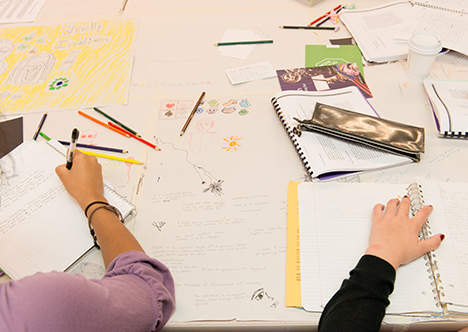 You'll have access to the Writing Center and the Math Lab, resources that are available to all students on a drop-in basis. Tutors are rigorously trained and prepared to offer help at all levels. We'll match you up with a peer tutor who can help you with pretty much any subject.
There's nothing remedial about utilizing academic support services—it's a valuable resource for even our most academically successful students. Getting another pair of eyes on your work and hearing another perspective is how we do things at Simon's Rock.
Learn more about academic support at Simon's Rock.