Jessica Robbins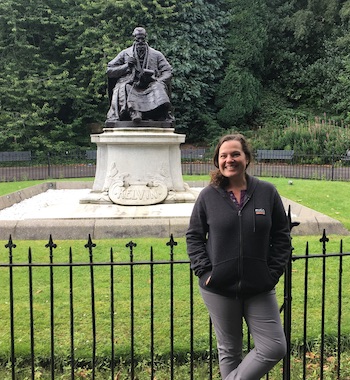 Assistant Professor of Chemistry
Contact
Fisher Science & Academic Center
Academic Program Affiliation(s)
Science, Mathematics, and Computing,
Chemistry
Areas of Specialization
Organic Chemistry
Polymer Science
Favorite/Regular Courses
General Chemistry
Biochemistry
Interests
Research Interest: The application of organic chemistry to polymer science
Other Interests: Theater and performance studies, yoga
Biography
PhD, The Pennsylvania State University
SB with honors, The University of Chicago
Before pursuing her graduate studies, Dr. Robbins tested catalysts for heavy hydrocarbon cracking at UOP in Des Plaines, IL. Her graduate work, under the guidance of Scott Phillips, focused on the design and synthesis of depolymerizable polymers for applications in point-of-care diagnostics. Dr. Robbins was an Assistant Professor at Coker College in Hartsville, SC for four years before coming to Simon's Rock in 2018.