How can an art object convey meaning? The Art History concentration offers students the opportunity to analyze visual images and deepen their understanding of the role such images play in societies and cultures, past and present. Critical examination of the ways art objects take on political, social, and expressive significance is the heart of the concentration. Students study painting and sculpture, advertising and television, and photography, film, and prints. This concentration may be linked to either a second concentration or complementary courses in a wide range of fields, from studio art to gender studies, politics to chemistry.
Related Career Paths
Students in the art history concentration may enter into fields and positions such as gallery management, graphic design, art education, museum education, set design, and costume design.
Curriculum
To ensure sufficient breadth of exposure to past and present art within a variety of contexts, three full semesters of art history survey courses are required for students who choose a concentration in art history. One of these must be Art History 102 Encounters: Art of the West and the World. Students may choose the other two semesters of survey from: History of Photography or the Global Arts courses. To have sufficient depth of understanding on more specialized topics in art history, students must take two 300-level courses and one additional course at the 200-level or above. (Students may substitute a second 200-level course for one of the required semesters of survey courses.) In addition, students must take a course or a module in studio art, writing, or social studies as a way to gain skills necessary for serious art historical study.
Course Spotlight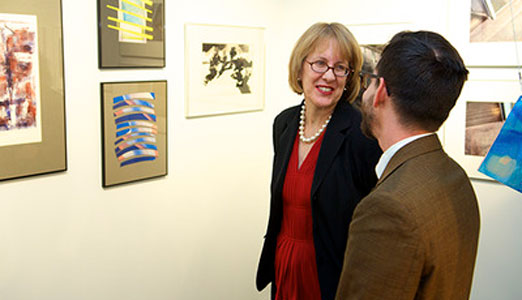 Art History 112: History of Photography
This course is a chronological and thematic survey of the history of photography from the 1830s to the present mainly in England, France, and the United States. We look carefully at the subject, style, and techniques of representative photos and place them in their social and political contexts. We analyze a range of photographs including early technical experiments, motion studies, popular portraits, avant-garde photos, landscapes, and documentary photography. Some of the issues we discuss include the status of photography as popular art and fine art; photography as a medium of personal and political expression; the relationship of photos to specific historical events; and the histories of women and black photographers.
Alumni Profile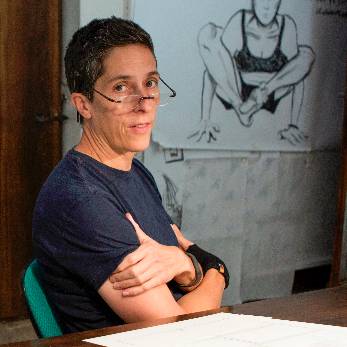 Celebrated cartoonist shares her experiences at the Rock.
Alison Bechdel '77
MacArthur Fellow