Bard College Berlin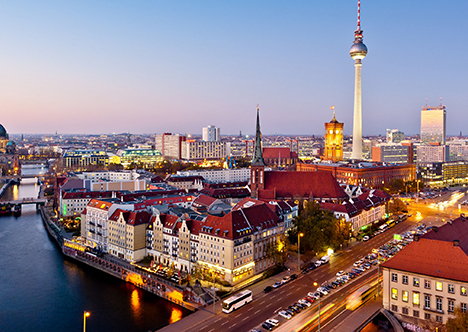 Bard College Berlin (formerly the European College of Liberal Arts of Bard) (was founded in Berlin, Germany in 1999, with the aim of creating a first-rate liberal arts institution in Europe. Over the years, it has established itself as an institution with an uncompromising profile, attracting excellent students from all over the world. Among German universities, Bard College Berlin is unique by virtue of its small size, intimate atmosphere, coherent and imaginative curriculum, and decidedly international composition (the student body includes citizens of more than 30 countries). Students work with faculty from different backgrounds on questions of ethics, politics, epistemology, religion, and aesthetics, with the understanding that such questions are naturally and deeply connected. English is the language of communication and instruction at Bard College Berlin.
Al-Quds
Bard Al-Quds University in Jerusalem partnered with Bard College in 2009 to create a liberal arts college within the Honors College at Al-Quds University. The Al-Quds Bard program offers courses in American Studies, History, Media Studies, Philosophy, Computer Science, Economics and Finance, Human Rights, among other areas of study. The total enrollment at Al-Quds Bard is approximately 300 students. English is the language of instruction at Al-Quds Bard.
American University of Central Asia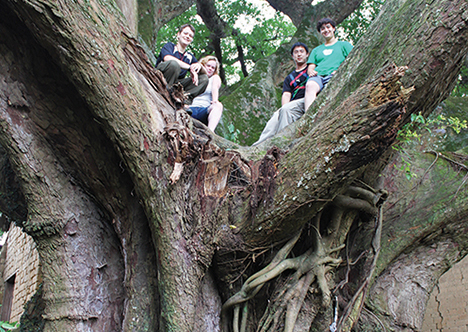 Located in Bishkek, Kyrgyz Republic, the American University of Central Asia was founded in 1998 and partnered with Bard College in 2009. AUCA offers courses in nine general areas of study: American Studies, Anthropology, Economics, European Studies, International and Comparative Politics, Journalism and Mass Communications, Psychology, Sociology, and Software Engineering. The campus has approximately 1300 students and instruction in English (and Russian).
Central European University in Budapest, Hungary
CEU is an internationally recognized institution of postgraduate education in the social sciences and humanities that seeks to contribute to the development of open societies in Central and Eastern Europe and the former Soviet Union. More than 60 faculty members from nearly 30 countries teach courses in English at CEU, which attracts approximately 800 students each year from more than 40 nations. The program allows students from Simon's Rock and other undergraduate schools to take courses for credit at CEU. This program requires a GPA of 3.3 or above with sufficient coursework in the desired discipline. Upon completion of their undergraduate studies, students who qualify also have the option of matriculating in one of CEU's master's degree programs in the social sciences or humanities.
Smolny College, St. Petersburg, Russia
In 1996, Bard and St. Petersburg State University formed a partnership to establish Russia's first liberal arts college. Smolny College is located in one of Russia's culturally richest cities, the historic nexus of cultural encounters between Russia and the West. This first project to introduce liberal arts teaching and learning at a major university is a significant step forward in higher education reform in Russia. The languages of instruction are Russian and English; both intensive and regular language courses are offered, including a summer program for students who may need to improve their skills in Russian before enrolling. Bard students with a sufficient knowledge of Russian, including Russian studies majors, are encouraged to spend a semester or more at Smolny. Bard also sends students from other U.S. colleges and universities to Smolny as exchange students.
European Humanities University
Located in Vilnius, Lithuania, since 2004 (originally located in Belarus), the European Humanities University was founded in 1992—and established an exchange program with Bard College. The primary language of instruction is Russian (some courses are in English). EHU offers courses in several general areas of study: Media & Communication; Media and Visual Design; Political Science and European Studies; Sociology; Contemporary Art; World Politics & Economics; and Tourism/Cultural Heritage. The campus has approximately 1500 students.