The term "critical theory" has traditionally been identified with the critiques of modernity offered by Frankfurt School theorists, especially Theodore Adorno, Max Horkheimer, and Herbert Marcuse, but also Walter Benjamin.
More recently the term has been widened to encompass the ideas of a broad range of theorists who have exploded the boundaries between various established academic disciplines to produce a supradisciplinary discourse to approach the contemporary moment's central social, political, cultural, and aesthetic questions. Combining philosophy, social theory, cultural critique, and political commitment, this body of thought has at once arisen out of the conditions of modernity (and, for some, postmodernity) while providing a critique of its central concepts and are-visioning of its assumptions about truth, progress, representation, subjectivity, identity, rationality, meaning, language, and power. Courses in this concentration, while differing topically, forefront theory and its historical, cultural, and intellectual context. They familiarize students with the assumptions, history, and methods of several strands of contemporary critical thought, including structuralist, semiotic, poststructuralist, postmodern, postcolonial, and feminist theory.
Related Career Paths
Students with a concentration in contemporary critical theory may enter into fields and positions such as education, publishing, journalism, writing, the charity sector, and NGOs.
Curriculum
A minimum of 24 credits is required for the concentration: Students must take at least one core course; two courses must be at the 300-level; and at least two disciplines must be represented in those chosen. An intellectually coherent complement that reflects the student's interests will be devised in consultation with the Moderation Committee. This might, for example, involve the development of the student's expertise in the several disciplines represented in the concentration; the exploration of one or several themes across these disciplines (critical analysis of gender, postcolonial studies, political thought, etc.); or the fulfillment of the existing concentrations in philosophical studies, modern studies, or cultural studies, which offer important perspectives on the type of inquiry featured in contemporary critical theory. Students are encouraged to consult the Bard College Catalogue for courses which are appropriate for the concentration.
Core Courses
African American Studies 206/306 Sociological Theories of Work and the Racialized "Other"
African American Studies 302 Critical Race Theory
Art History 309 Lacan and Visual Pleasure
Geography 214 CP An Introduction to Cultural Geography: Reading the Cultural Landscape
Literature 321 Literary Theory
Politics 327 Marx After Marx
Social Science 320 Junior Proseminar
Women's Studies 304 Doing Theory: Feminist, Postcolonial, Queer
Course Spotlight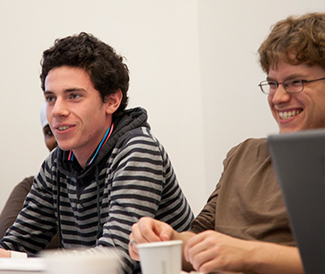 Politics 327: Hope Against Hope: Marx After Marx
This course is devoted to close readings of Karl Marx and two Marxists. In its previous iteration, Georg Lukacs and Walter Benjamin were featured as key 20th century Western Marxists. This time, the featured Marxists will be V.I. Lenin and Rosa Luxemburg. The course turns to explicit treatments of imperialism, colonialism, and reactionary politics broadly understood, to map the terrain of Marx's turn to politics, asking whether and how it was a turn "away" from philosophy, conventionally understood.