Main Campus
Upper College students at Bard College at Simon's Rock are encouraged to take advantage of the facilities and resources of Bard College's main campus at Annandale-on-Hudson, which offers more than 800 courses each year. They may take classes, draw on the expertise of the faculty in the Moderation and Thesis processes, or arrange to spend a semester in residence.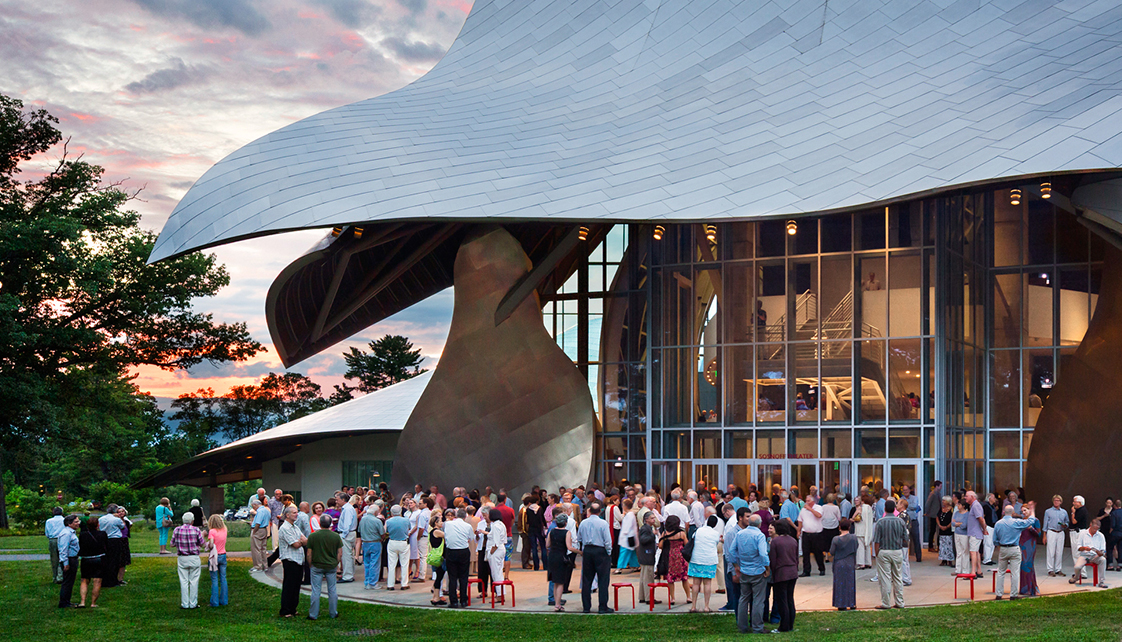 Courses At Bard
Upper College students in good academic and social standing may enroll in up to two courses per semester at the Annandale campus while in residence at Simon's Rock without additional charge. The College provides transportation to and from Annandale for a minimal fee for students who do not have their own vehicles.
Students must have the approval of their academic advisor, and must be admitted to a class or classes through the registration process at the Annandale campus.
Junior Semester At Bard
Juniors in good academic and social standing who wish to take more than two courses at the Annandale campus can apply to spend the spring semester in residence. Availability of this opportunity is dependent on open housing spaces in a given spring semester. Applications to participate in this program are due by November 1. This program requires a cumulative GPA of 3.0 or above.
This option is recommended for students who wish to remain at Simon's Rock for their BA while pursuing a broader undergraduate experience and taking full advantage of courses and facilities of both the Annandale and Simon's Rock campuses.
Transfer To Bard
Simon's Rock sophomores who apply for transfer to the Annandale campus are required to complete a transfer application—consisting of a common application, an essay describing why they are interested in studying at Annandale, and a recommendation from either their academic advisor, the director of Academic and Career Resources, or other faculty member that addresses community involvement, academic ability, and performance—before March 15. An interview with an admissions representative is required.
Simon's Rock transfers are admitted as "unmoderated juniors" whether or not they choose to moderate at Simon's Rock. At the end of their first semester, they will be required to go through the Moderation process at Bard and be admitted by the faculty into a concentration.
Bard Intensive Language Programs
Most foreign languages taught at Bard can be studied in an intensive format that offers both an accelerated pace of learning at Bard and a one- or two-month summer or winter program in a country of the language under study. Current sites for these programs are Fez, Morocco; Florence, Italy; Haifa, Israel; Heidelberg, Germany; Kyoto, Japan; Oaxaca, Mexico; Qingdao, China; St. Petersburg, Russia; and Tours, France. The intensive format allows students to complete the equivalent of two years of language study in a few months. The immersion format, currently offered in German and Italian, is even more accelerated than the intensive format.
For more information on Bard College Study Abroad and International Programs, please consult the Bard College website.