The Bard College at Simon's Rock Signature Program in Montserrat is an opportunity for students to engage both theoretically and practically in tropical ecology, conservation biology, and island and global sustainability issues.

View from eastern side of island overlooking old airport, now buried by pyroclastic flow.
Program of Study
During this four week program, students study the island's ecology, including endangered and endemic species; receive training in ecological survey methods including snorkeling and coral reef survey techniques; and explore island sustainability issues with respect to climate change. Students live in residence with program faculty and staff.
Learn more about our signature program in Montserrat. You'll find info on the curriculum, application process, fees, and more.
Unique Study Opportunity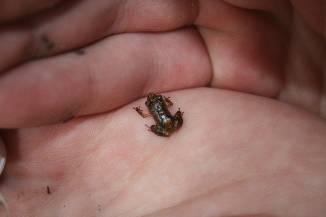 Montserrat is home to the Soufrière Hills volcano, a recently active volcano in the Caribbean. The island contains numerous rare plants and animals, including over 800 species of plants, 1,240 invertebrates, and at least two critically endangered species found nowhere else in the world, the Montserrat Oriole and the Montserrat Galliwasp lizard. Montserrat is also one of two habitats for the critically endangered mountain chicken frog.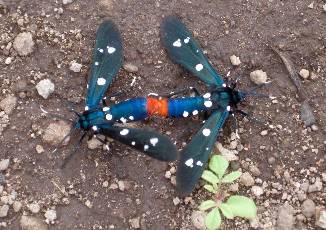 From a sustainability viewpoint, Montserrat's numerous challenges make the island a fascinating microcosm of the larger planet. These include maintaining water and food supply, energy independence, effects of climate change, and the development of sustainable tourism and education. This program will allow participating students to engage directly with these issues.