>
>
>
Transfer Students
Most students interested in applying for transfer admission to Simon's Rock are seeking admission as juniors to take advantage of the College's Bachelor of Arts program; however, we also welcome students with some college work who wish to be admitted into the Lower College—the College's Associate's of Arts program—either as sophomores or first-year students with advanced standing.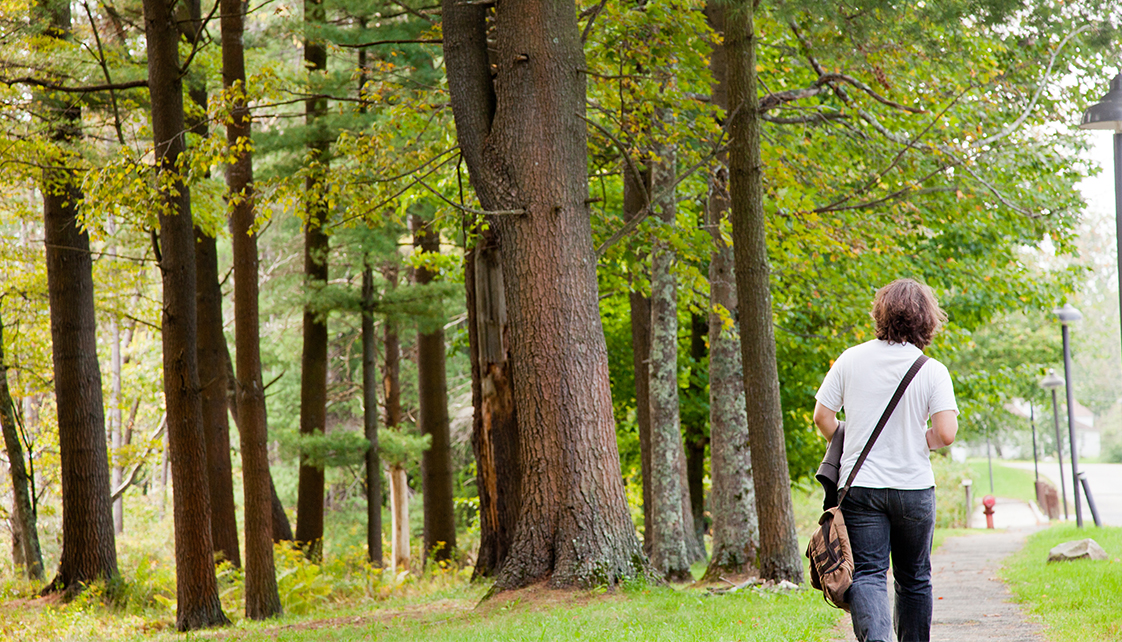 Are you a high school-aged student enrolled full-time at a college or two-year/community college, or in your second year of the Associate of Arts at one of the Bard High School Early College (BHSEC) programs? If so, you will be considered a transfer applicant and will need to fill out the Transfer Application through the Common Application.
Simon's Rock welcomes applications from Bard High School Early College graduates wishing to transfer into the Upper College program. As affiliates in the Bard network, Simon's Rock and Bard High School Early Colleges both offer young people similar strong foundations for advanced work in the liberal arts and sciences. Simon's Rock can be a great fit for BHSEC graduates seeking to continue their education in a highly individualized program of study on a small, close-knit campus with the kind of personalized attention and high academic standards they have come to expect.
Transfer Application
Transfer Common Applications are accepted throughout the year. For the Fall semester, which begins August 2017, we recommend completing your application by June 1, 2017. Students who wish to start in the Spring semester, beginning January 2018, should complete their application by November 1, 2017. To apply, set up a Common Application account—use the link and Bard College at Simon's Rock will automatically be added to "My Colleges." Please fill out both the Common Application and Supplement with two essay questions, and look out for more information from the Admission Office at Simon's Rock after you submit your application.