>
>
>
Checklists and Application Tips
Financial Aid Tips
You'll want to complete your financial aid application at the same time as your application for admission. Plan on filling out all paperwork at the same time for consistency in information submitted.
Your completed paperwork gives us the ability to consider you for all the scholarship and financial aid funding that's available, and assures you a timely financial aid offer.
Be sure to indicate on your application that you are applying for aid.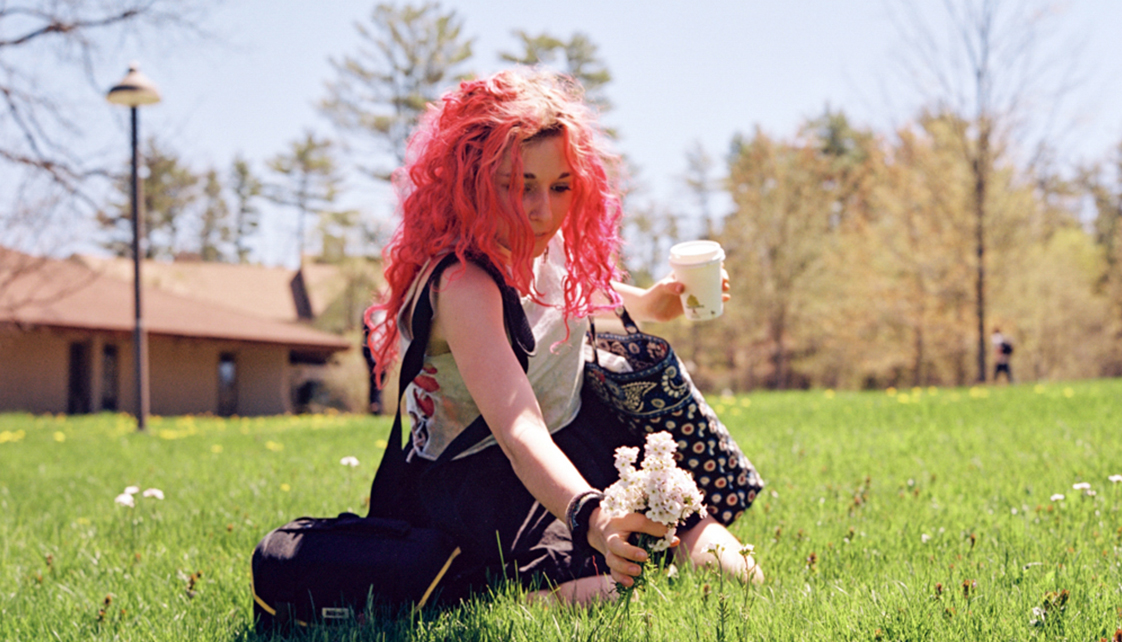 The custodial parent (or parents) with whom you live most of the time should complete the Free Application for Federal Student Aid (FAFSA) and the College Board Profile (PROFILE). The forms should reflect only the income and assets of the custodial household (including a stepparent). Simon's Rock also expects reasonable financial support from the noncustodial parent. Non Custodial Parent Statement, available at https://ncprofile.collegeboard.com should be completed by the non custodial parent and submitted to the Financial Aid Office.
All the small print about your rights and responsibilities as a financial aid recipient is right here in the financial aid handbook .
The guidelines below are there to help you through the process, but you can always contact the Director of Financial Aid or your admission counselor with questions.
Financial Aid Application Guidelines
On your application, indicate that you will apply for financial aid. Students who submit their financial aid forms with their application for admission are typically notified of their complete financial aid package within a few days of their admission decision. Applications for admission and financial are considered on a rolling basis as long as space and funds remain available, and early application is encouraged.
U.S. Citizens and Permanent Residents
Complete the Free Application for Federal Student Aid (FAFSA). Apply online, or pick up a paper application at your high school guidance office. Complete all the steps, including either applying for an electronic pin for signature, or printing and mailing the signature page (parent and student). You'll need to know our federal code number: 009645. The FAFSA allows you to be considered for all federal and state aid, including low-interest student loans. The results of the FAFSA come to us electronically.
Complete the College Board PROFILE online. The directions can get arduous, but it's worth the effort. You'll need to pay a small fee, and you'll need to know our code number: 3795. The form allows you to be considered for Simon's Rock need-based aid. Non-custodial parent statements must be completed, if applicable. We'll receive the PROFILE results electronically as well.
The college may perform a review of your financial aid application through a process called "verification". In this process, the college will be comparing information received from the FAFSA and CSS/Profile with the verification worksheet and information pertaining to your 2014 tax returns.. If you have been chosen for verification, further instructions will be provided in your financial aid package.
International Students
Complete the International Student Certification of Finances Guidelines

(2017-2018). This form is a required part of the application and must be submitted to the Office of Admission in order for your file to be complete.
Complete the International Student Financial Aid Application

(2017-2018) and submit it to the Office of Financial Aid.
All Students
Based on the results of your FAFSA and Profile, or of your Certification of Finances and International Student Financial Aid Application, we'll send you a financial aid package, which might include grants, scholarships, loans, and work-study opportunities. You and your family can then discuss any questions with our financial aid or admission staff before deciding whether to accept it.
Financial Aid Forms
General Terms for First Year Student Scholarships
Scholarship is renewable for four years – i.e., eight consecutive fall and spring semesters, not intersession or summer terms – starting with the first semester the award is scheduled to begin. Offer must be accepted by deadline or funds may expire or be awarded to another student. Scholarship is applied to tuition and may be adjusted if student receives other tuition-specific financial assistance.

Recipient must maintain enrollment status at Simon's Rock as full-time, degree-seeking undergraduate student, good social standing, cumulative GPA of 3.0 or better, and satisfactory academic progress as detailed in academic policy.

Award is not transferable to other Bard institutions.