International and Immigrant Support
Bard College at Simon's Rock is committed to creating a safe space for community members of all citizenships, including immigrants, refugees, undocumented, and international students.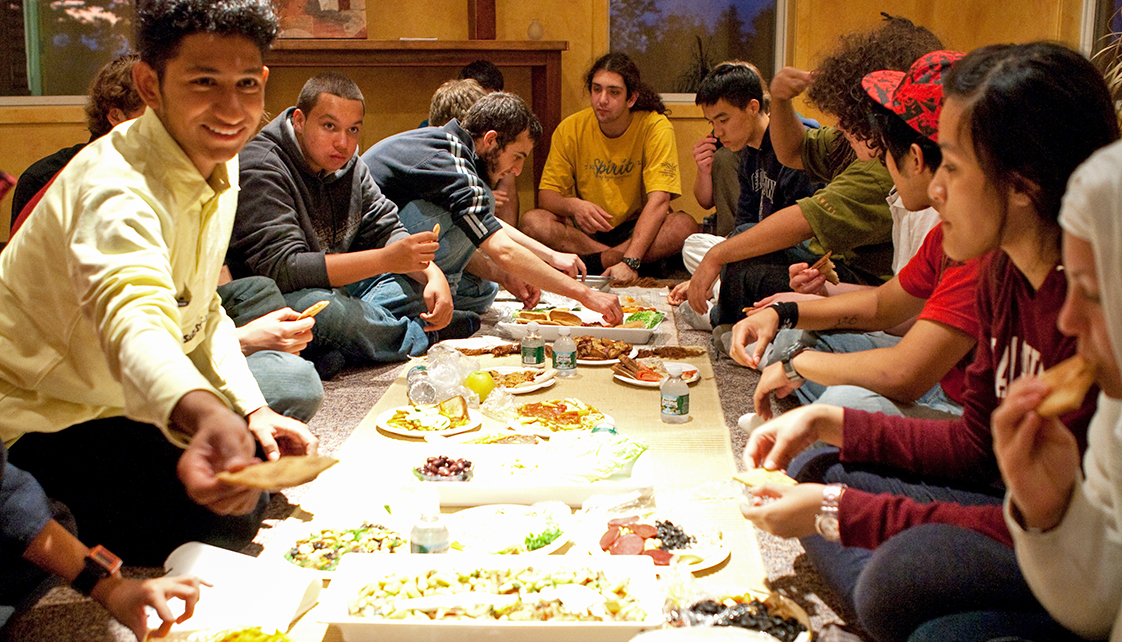 Simon's Rock and the Bard Network have a long history as being a home to people around the world. We will continue to support members of our community whose right to an education and scholarship must be defended.
Support for Students
Simon's Rock provides a full range of support services to make sure that students feel at home here, so they can thrive—both personally and academically.
You Are Welcome Here
We welcome all students, regardless of citizenship status or national origin to apply to Simon's Rock, and offer financial aid.
International Student Support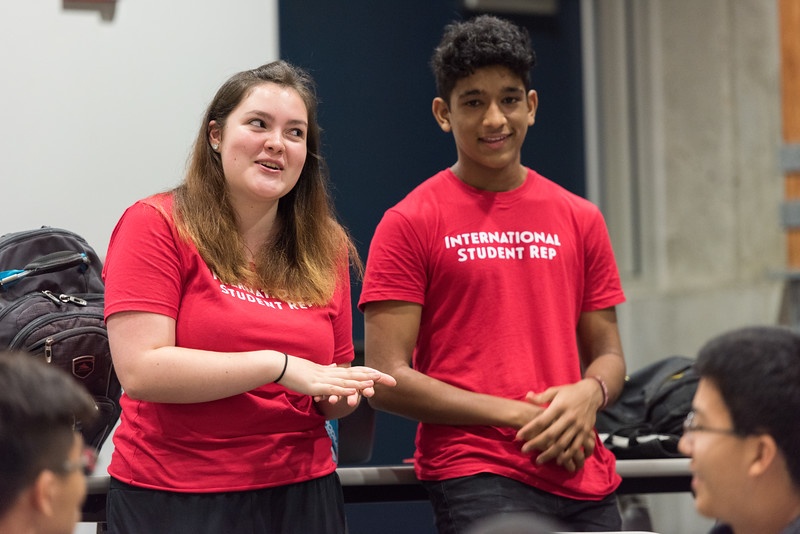 At International Student Orientation, international students meet each other and learn about the available support systems. There are also special sessions about the United States culture and education.
Throughout the year, the International Student Life Coordinator, International Peer Mentors, the Council for Equity and Inclusion, and the international support team help facilitate personal connections, organize cultural activities, support the International Club.
This support is in addition to the financial, academic, and student life support we provide to all students. Simon's Rock makes accommodations for international students to stay on campus over breaks.
Inclusive Academics
Small classes and personalized attention both inside and outside the classroom enables students to engage a broad range of issues. Scholars at Simon's Rock study topics and offer courses relevant to the immigrant experience including migration, ethnicity, rights, social movements, religion, languages, world culture, and related topics. PACE provides learning opportunities for students who need further instruction to advance their English language skills.
Won't Cooperate with Immigration Enforcement
Bard College at Simon's Rock will not release information about students and employees regarding citizenship or immigration status unless required by law.
Travel Support
Bard College at Simon's Rock provides free legal consultation to students who are concerned about whether they can visit their countries of origin or who are concerned about their status when traveling internationally.
International Payments
Simon's Rock supports international students and their families by providing PayMyTuition, an easy-to-use and secure online payment gateway designed to make international transactions easier
Viewable in six languages
International payments can be made in a local currency from any country at better-than-bank exchange rates
Accepted payment types include Visa/Mastercard, wire transfer, and e-wallet payments
If you have questions about payments, contact us at billing@simons-rock.edu or 413-644-4285.
Meet Our Community