Car and Bus Information
Car services and buses are available to supplement the Simon's Rock shuttles.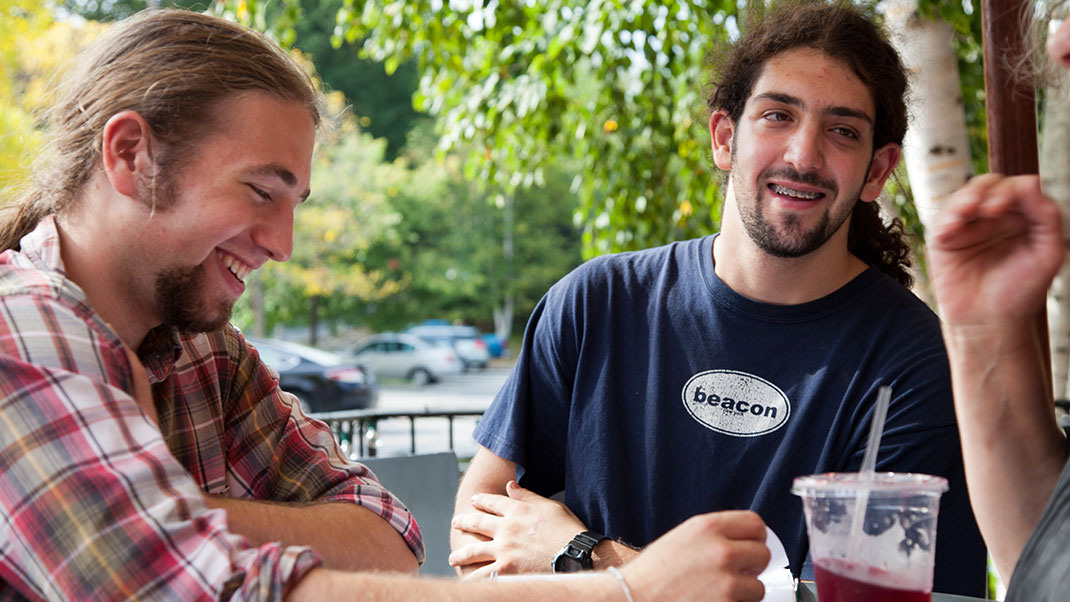 Getting Lunch in Great Barrington
At Simon's Rock, we're committed to meeting your transportation needs. The regional bus service will transport students throughout the local area free of charge. The break shuttle offers transportation to major airports and train stations in the area for all major school breaks. In addition, there are many car and bus services you can use.
Car Service in our Area
Bus Services
Berkshire Regional Transit Authority​
800-292-2782 | www.berkshirerta.com
The Berkshire Regional Transit Authority (BRTA) includes Simon's Rock as an on demand stop on its countywide bus route. The bus runs Monday through Saturday and stops next to the Daniel Arts Center. There is no charge to students who ride within the local Great Barrington area. Bus schedules are available online.
Peter Pan
800-343-9999 | www.peterpanbus.com
Buses run south to Hartford and New York City, and north to Pittsfield, Williamstown, North Adams, Bennington, VT, and Albany, NY. Buses leave from the Chamber of Commerce Information Booth at the corner of Taconic and Main Streets, Great Barrington. Tickets may be purchased on the bus. Buses also depart from Main Street in Lee*. These buses run east to Boston and west to Albany, NY. Eastbound buses depart from in front of Morgan House Restaurant and westbound buses depart from Town Hall.
* It is possible to get to Lee via the local bus service, the Berkshire Regional Transit (the B-bus). Buses depart from campus and arrive in Lee in approximately 45 minutes. For general transportation information and questions, contact the Berkshire Regional Intermodal Transportation Center ​located in Pittsfield: 413-443-9054.