Ben Krupka Faculty Bio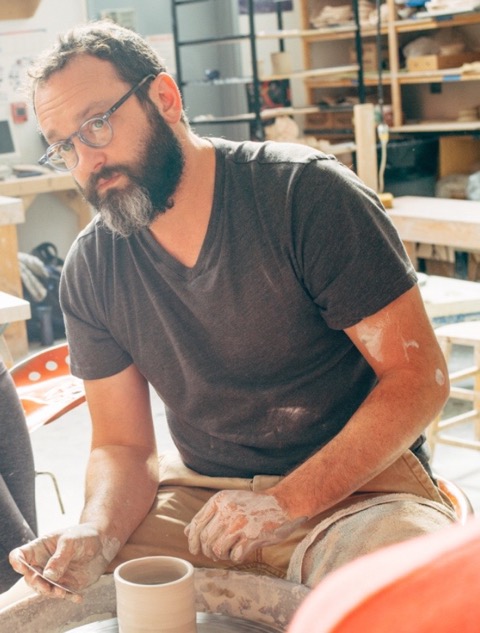 Professor of Ceramics
Contact
Daniel Arts Center
Office: Shop Building, 069
Academic Program Affiliation(s)
Areas of Specialization
Functional and sculptural ceramics
Mid-range, high-fire and wood-fired ceramics
Mold making
Kiln construction
Interests
Research Interests: Contemporary and historic ceramics; design
Teaching Interests: Wheel throwing; hand building; mold making; clay and glaze composition; gas and wood firing; design
Other Interests: Furniture design and construction; green architecture and construction; trail running and hiking; cooking
Biography
MFA, Utah State University
BFA, Frostburg State University
Ben Krupka completed two residencies at the Archie Bray Foundation, first from 2003 to 2005 where his work focused primarily on wood fired functional pottery, and again in 2012 where he spent his sabbatical focusing on a body of sculptural and functional work. He has taught many workshops nationally and internationally, most notably at Chulalongkorn University and King Mongkut's University of Technology in Bangkok, Thailand where he was resident artist and visiting faculty. Mr. Krupka's work has been exhibited in numerous exhibitions nationwide; at galleries, art centers, colleges and museums and is held in a number of public and private collections. Additionally, his work has been featured in a number of books as well as the periodicals, Ceramics Art & Perception, Ceramics Monthly, and Clay Times. His current work extends outside of the ceramic studio where he is exploring art and design through different mediums. This work includes the physical construction of a contemporary, energy efficient home and ceramic, steel and wood sculpture built in collaboration with nature. In his free time he can usually be found on the trail or in the kitchen. He has been teaching at Simon's Rock since 2005.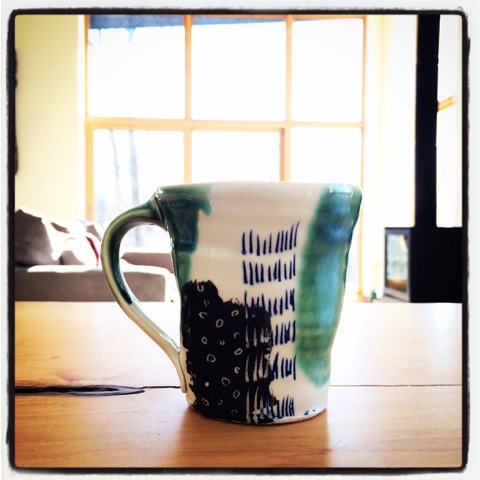 Highlights
Resident Artist at The Archie Bray Foundation 2003-2005 & 2012
Fellowship and Visiting Faculty at Chulalongkorn University 2009
Work exhibited in over 150 exhibitions and in public and private collections.
Publications
Surface Decoration Techniques, Ed. Anderson Turner, published by the American Ceramic Society 2014
Ceramics Monthly, Spotlight Feature Artist Article, "Looking Back Finding Threads", May 2014
Pottery Making Illustrated, Cover Image. May/June 2014
Pottery Making Illustrated, "The Oribe Inspired Jar" by Ben Krupka, Pg. 29-32. May/June 2014
iPottery, iBook, Kevin Hluch, 2014
500 Teapots, Lark Books, Second Edition, 2013
Ceramics Monthly, "Pots at Rest, Andrea Marquis", January 2013, Volume 61, Issue 1, Pg. 54-58
Ceramics Monthly, "Source Material", October 2012, Volume 60, Issue 8, Pg. 24
Thai Ceramics Journal (วารสารเซรามิคส์ ), Cover/Feature Article, September-December 2009, "Works and Inspiration of Ben Krupka"
Ceramics Technical, "The David and Ann Shaner Resident Studio Building" volume 24, 2007
Clay Times, Gallery Materia Teapot Exhibition", September 2004
Ceramics Monthly, "Up Front(Solo Exhibition)", May 2004
Ceramics Monthly, "Power Of Pottery", January 2004
Ceramics Monthly, "Emerging Artist", May 2003
500 Pitchers, Lark Books, 2006
500 Cups, Lark Books, 2005
500 Bowls, Lark Books, 2004
500 Teapots, Lark Books, 2002