Bard College at Simon's Rock: the Early College
Arts
The Arts program complements concentrations in the arts with a focus on creativity and artistic expression. We take the creative process as our subject and investigate themes of auto/biography, design, communications, and the fruitful cross-pollination between traditional and digital modes of performing and studio arts.
Course Spotlight
Arts 225 : The Creative Process in the Arts
This course explores how Western artists of all genres describe their own creative process and will provide ample opportunities for students in the class to observe their own making of art. Artists' statements and works of art will be the primary texts. A brief overview of the definitions and measurements of creativity in psychology and philosophy will be included as well.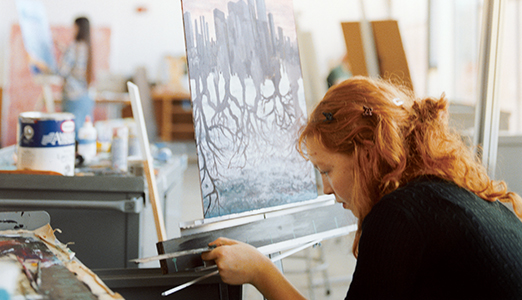 Assignments will also include creative projects done in and outside of class in a range of media. Some issues focused on in the readings and experimentation include the degree to which choice, chaos, and intuition enter into art making; personal and social impediments to creativity; sources of inspiration; and creative collaboration.
Alumni Profile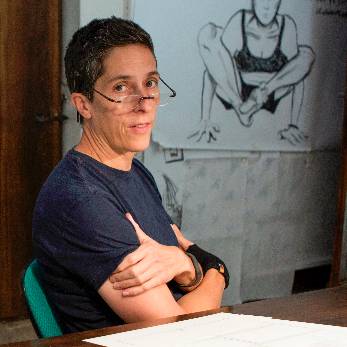 Celebrated cartoonist shares her experiences at the Rock
Alison Bechdel '77
MacArthur Fellow