Requirement for the AA
Students are required to take a one-semester science course with lab for the AA degree. Students may satisfy this requirement by taking courses in biology, chemistry, environment studies, natural sciences, or physics. Students may satisfy the requirement by taking Introduction to Biology (BIO 100) with lab, which is offered every semester.
Requirements for the BA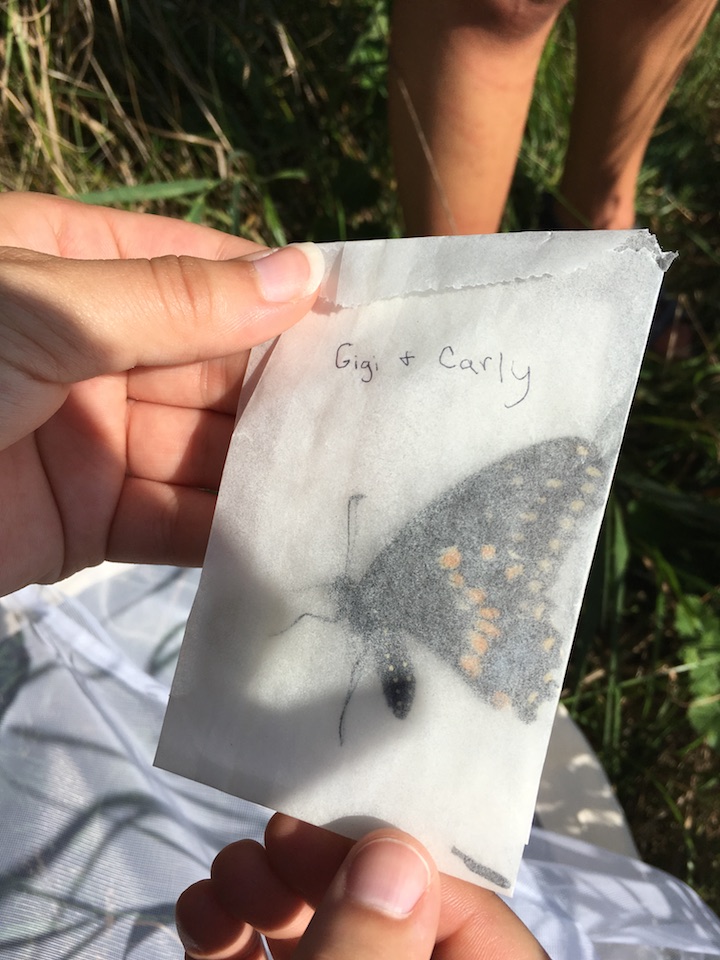 The curriculum for the biology concentration builds a solid base of the knowledge and skills necessary for a deeper understanding of biological processes, and then allows students to create a more individual curriculum based on their own interests and goals. In BIO 100, students begin to learn key skills for scientific inquiry, such as observation, experimental design, data analysis, scientific writing, and scientific literacy. These skills continue to be developed in the intermediate courses, where students choose from a number of offerings to gain more in-depth knowledge in at least two of the three major divisions of biology. Once a student has completed a 200-level course, they are able to take the more specialized advanced courses for which that 200-level course was a prerequisite. In an advanced course the student will gain deeper knowledge of a particular field of biology; in addition, students in advanced courses will actively engage in the process of science by designing and conducting experiments and/or reading and analyzing primary research articles.
Course Requirements
33 credits, at least two courses at the 300-level
15 credits of Introductory/Foundational courses
8 credits of Intermediate courses
10-12 credits of Advanced courses
Introductory/Foundational Courses
Biology 100 Introduction to Biology focuses on building both content (specific biological knowledge) and skills such as locating and understanding scientific literature, making and documenting observations, designing and running experiments, collecting and analyzing data, and writing in a scientific style. This course introduces skills and knowledge necessary for success in 200-level courses, and therefore Biology 100 is a strongly enforced prerequisite for any 200-level biology course.
Chemistry 100 and Chemistry 101 (Chemistry I and II): A knowledge of chemistry is necessary for understanding biological processes. Therefore a full year of introductory chemistry is a requirement of the Biology Concentration.
Mathematics 210 (recommended) or Mathematics 110: As with chemistry, a knowledge of mathematics is necessary for understanding biological processes and analyzing experimental data. Different fields of biology require different mathematical skills. While Calculus (Mathematics 210) or higher math is strongly recommended for most students, those students interested specifically in Ecology may find that Mathematics 110 (Statistics) is a more appropriate course.
Intermediate Courses

The core intermediate level courses required for a Biology concentration will provide further content in one of three general areas of biological knowledge: Cell & Molecular (Area A), Organismal (Area B), and Ecological (Area C). In addition, these classes will build on and reinforce the skills introduced in Introductory Biology (scientific literacy, observation experimental design, data analysis, scientific writing).
Students who moderate into a Biology concentration must take at least two of the following (lecture & lab), each from a different Group.
Area A (Cell & Molecular Biology)
Biology 201 Cell & Molecular Biology (offered every spring)
Area B (Organismal Biology)
Biology 200 Botany (offered every other fall, alternates with Biology 207)
Biology 207 Mycology (offered every other fall, alternates with Biology 200)
Biology 276 Animal Physiology (offered every spring)
Area C (Ecology)
Biology 223 Marine Biology (offered every other fall, alternates with Environmental Studies 200)
Environmental Studies 200 Ecology (offered every other fall, alternates with Biology 223)
Students may apply an additional 200-level Biology course to their concentration (see text under "Advanced Coursework", below).
Advanced Courses
Advanced courses will build on knowledge and skills gained in 200-level courses. Each 300-level course will have at least one of the core 200-level courses as a prerequisite. For some courses, any of the core 200-level Biology courses will suffice (e.g. Biology 310 or Biology 330); for others, specific 200-level classes are required (e.g. Biology 319 and Biology 316).
Students concentrating in Biology must take, in addition to the two required core 200-level courses, three Biology courses at the 200- or 300-level. Of these three required classes, at least two must be at the 300-level, and at least one must involve a lab.
During Moderation, the student, with the committee's help, outlines a course plan suitable to the student's interests and future goals. Which courses a student ultimately chooses to take will depend on their area of focus and their goals post-graduation. Students interested in medical school, for example, might take Biology 201 (Cell & Molecular Biology), Biology 276 (Animal Physiology), and Chemistry 312 (Biochemistry), Biology 316 (Histology) and Biology 319 (Immunology). A student interested in ecology, on the other hand, might take Environmental Studies 200 (Ecology), Biology 200 (Botany), Biology 310 (Evolution) and Biology 330 (Herpetology). Students interested in psychology or neuroscience would take a different suite of classes, as would those interested in evolutionary biology.