Bard College at Simon's Rock: the Early College
Natural Sciences
Courses in the Natural Sciences are interdisciplinary, combining the perspectives of several scientific fields, or explicitly combining science with the humanities.
Courses in the Natural Sciences at the 100-level are designed to introduce the student to the ideas and practice of science at the college level. These 100-level classes satisfy the science requirement.
Related career paths
Students with a concentration in the natural sciences may enter into fields such as environmental studies, forensics, oceanography, journalism, and academic/industrial research.
Course Spotlight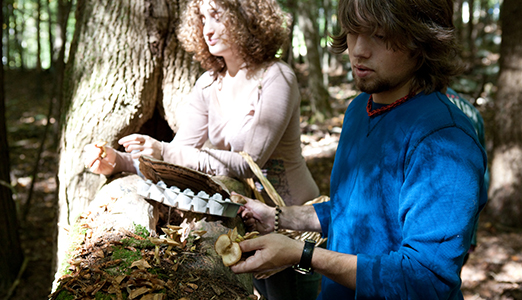 Natural Science 150: Science Seminar: Global Climate Change
This course examines the science of the Earth's climate, with a focus on understanding the recent scientific realization that human activity could be changing it in profound ways. Topics include solar radiation, the carbon cycle, greenhouse gases, measuring the climate of the past, and predicting the climate of the future. We will also discuss ways that humans might lessen or correct their impact on the climate. The course is designed to be suitable for all students, regardless of previous science background.