COVID-19 Information: Updates on Simon's Rock's response and reopening plans
Learn More»
Bard College at Simon's Rock: the Early College
Visit
We love introducing Bard College at Simon's Rock to future Rockers. While there is no real substitute for being on campus—we hope that you will get to know Simon's Rock through a variety of other options.
A visit—whether it's an online virtual session or a campus visit when that is possible again—is a great way to get to know us. Below you will find several different ways to connect with us virtually. We look forward to sharing more about Simon's Rock and making sure you have all the information you need to make the bold decision to start college early.
A Closer Look at Campus
Connect with a Current Student
There's no better way to get a sense of what Simon's Rock is really like than by connecting with a student directly. Our student reps are eager to talk about their Simon's Rock experience with you. Get their opinions, find out what it was like when they were applying, and why they decided Simon's Rock was the right choice for them.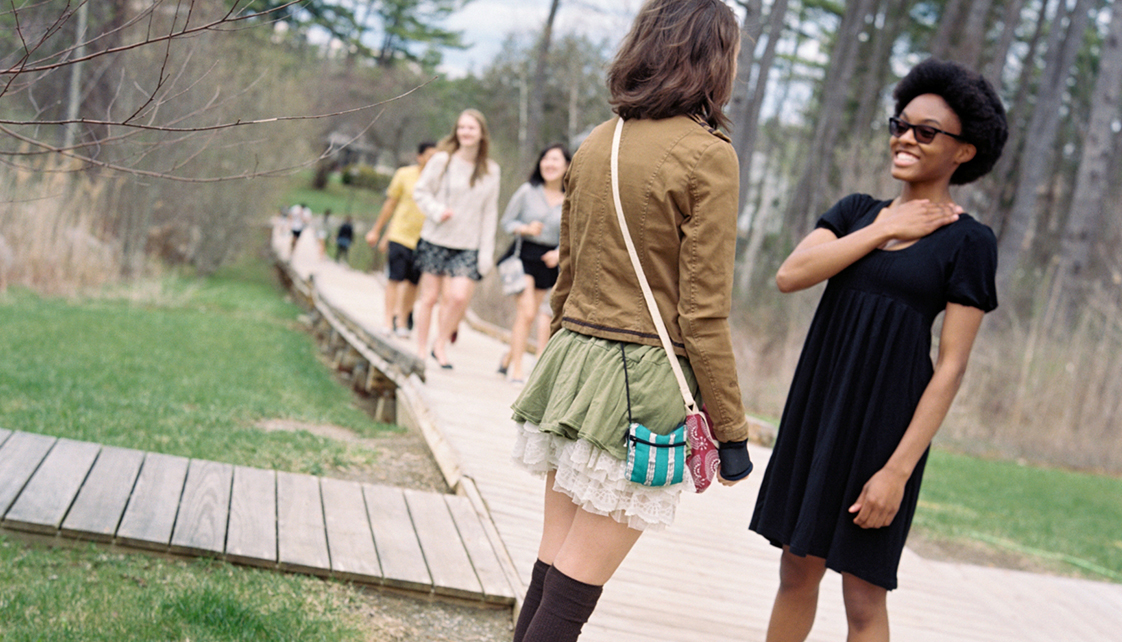 Admission Information Sessions
Connect with a member of the admission staff for a live online information session. We're excited to share more about early college at Simon's Rock, talk you through the application process, and help you meet your admission and financial aid deadlines.
Discover Simon's Rock
Discover Simon's Rock is a series of virtual, student-led conversations about our academic program—areas of study, special programs, and other opportunities. Learn how our students create their own academic paths and take part in world-expanding opportunities on and off-campus. You'll have an opportunity to ask questions and have candid conversations with current Simon's Rock students.