Get out and play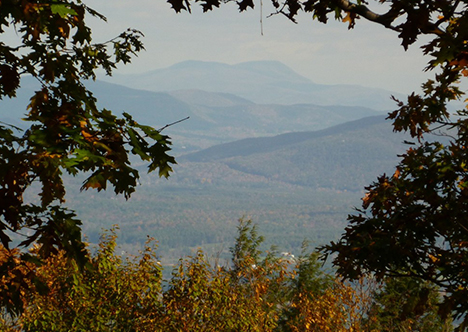 The rolling hills of the Berkshires are crisscrossed with hiking trails, including sections of the Appalachian Trail. You'll find both moderately challenging ascents (nearest to campus, Monument Mountain is right on the edge of town) and pleasant meadow strolls with stupendous views that are the delight of day-and through hikers alike. Climb the tallest mountain in the state and, if you're feeling fancy, you can enjoy lunch at the renowned Bascom Lodge along with the amazing peak views. In the Berkshires, you can hike, bike, and camp to your heart's content. Bring your gear, or check out the local outfitter, Berkshire Bike & Board.
Visit our campus (and pack your hiking boots).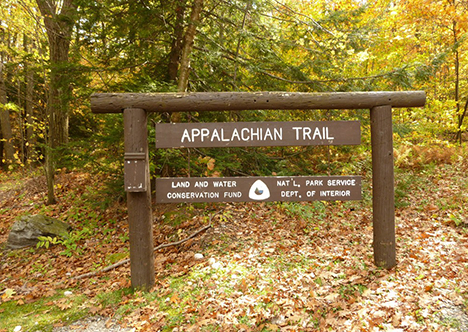 For the aquatically-inclined, most every town in the Berkshires has public lake access (Great Barrington's Lake Mansfield is right behind the Simon's Rock campus), so you can swim, canoe or kayak—whatever floats your boat.
Too tame? The Berkshires are home to several adventure parks if the zip-line is more your speed. The Catamount Aerial Adventure Park, the zip-lines at Bousquet and Ramblewild's "tree-to-tree adventure destination" all offer challenging courses at dizzying heights.
Winter is no joke in the Berkshires, which is welcome news for skiers who have their choice of mountains to snowboard and ski. Try Catamount, Butternut, Jiminy Peak or Bousquets. They're all a short drive from campus. Snowshoeing and cross-country skiing are fantastic ways to enjoy the stunning natural beauty of our surrounding forests. For outdoor enthusiasts of all stripes, the Berkshires is as exciting as it is beautiful.