International Club
Experience the diverse culture of Simon's Rock. Meet new people and form friendships with students from around the globe.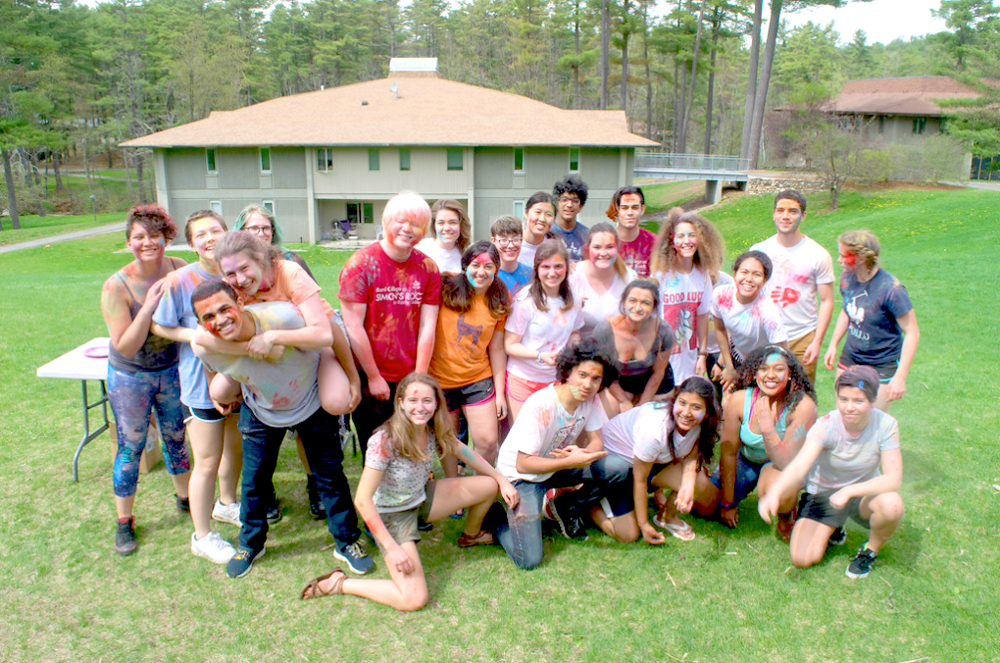 Holi Celebration sponsored by the International Club
Annual Events
Bollywood Night
A fun evening including Indian cuisine, music, henna art, and a Bollywood movie. Learn about the Bollywood culture.
Lunar New Year
Enjoy the multi-event celebration with Chinese cuisine, music, paper crafts, stamp making, and a Mandarin/ Cantonese movie. The Lunar New Year (commonly referred to as Chinese New Year) is celebrated each January or February, depending on the variations of the Lunar calendar.
Mid-Autumn Festival
An evening event featuring Chinese mooncakes and other deserts. Other activities include moon-gazing and poetry appreciation.
Holi Festival
Celebrate spring with students tossing Holi powder on each other. We also serve lassi to quench your thirst.
Latin America Night
Enjoy Mexican food, music, and dance on this fun evening in the dining hall.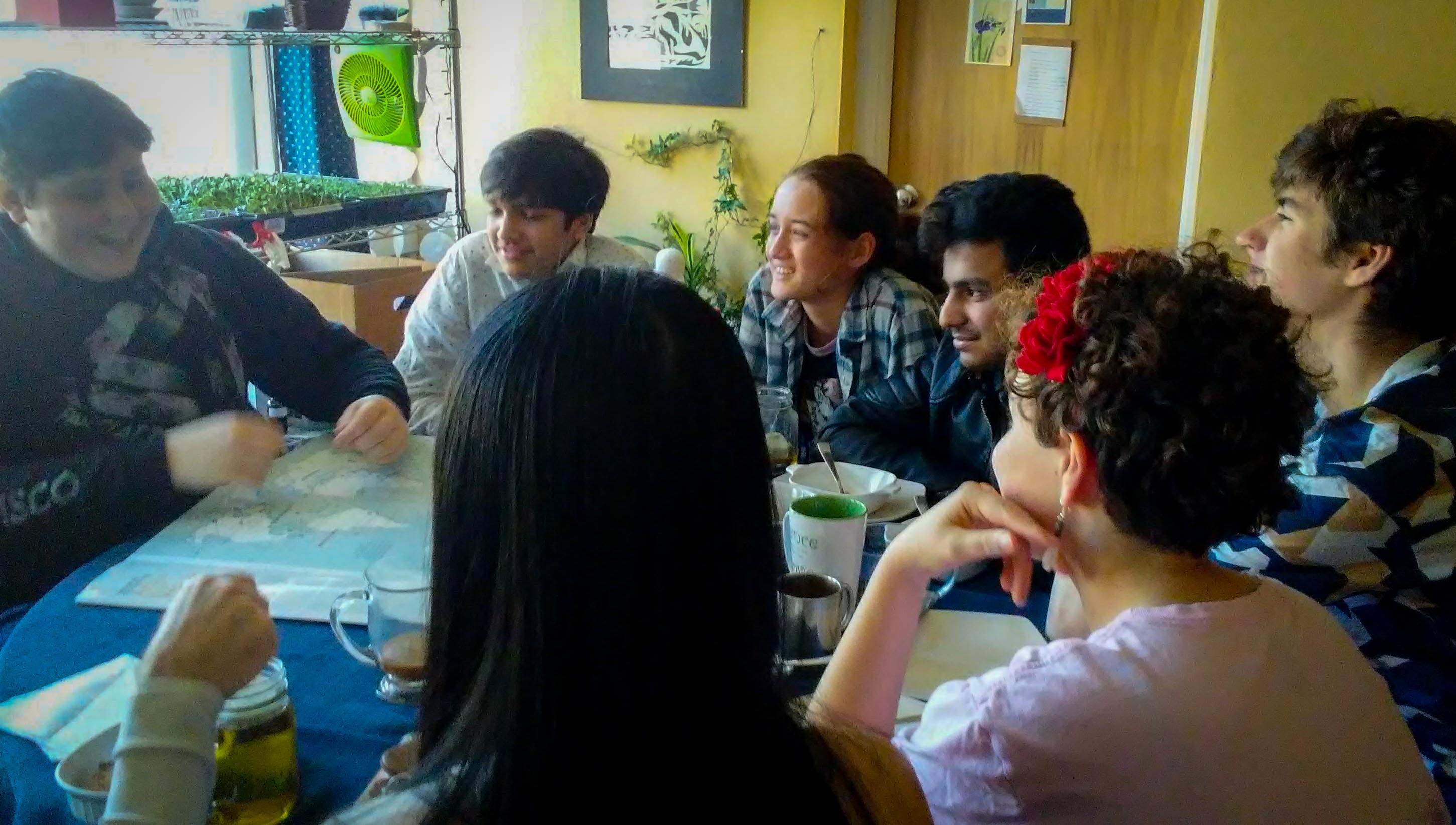 Students at In-Betweener Tea
In-Betweener Tea
Inspired by the book, Betweener Talk, students who feel tied to more than one "home" share stories that bring them together no matter what part of the world they are from.
Mother Tongue Language Day
An event during the spring semester where students give presentations on the language and culture of their home country.
Learn More About Our Community