Bard College at Simon's Rock: the Early College
Biology Independent Research and Internship Opportunities
Students can take advantage of several research and internship opportunities on campus.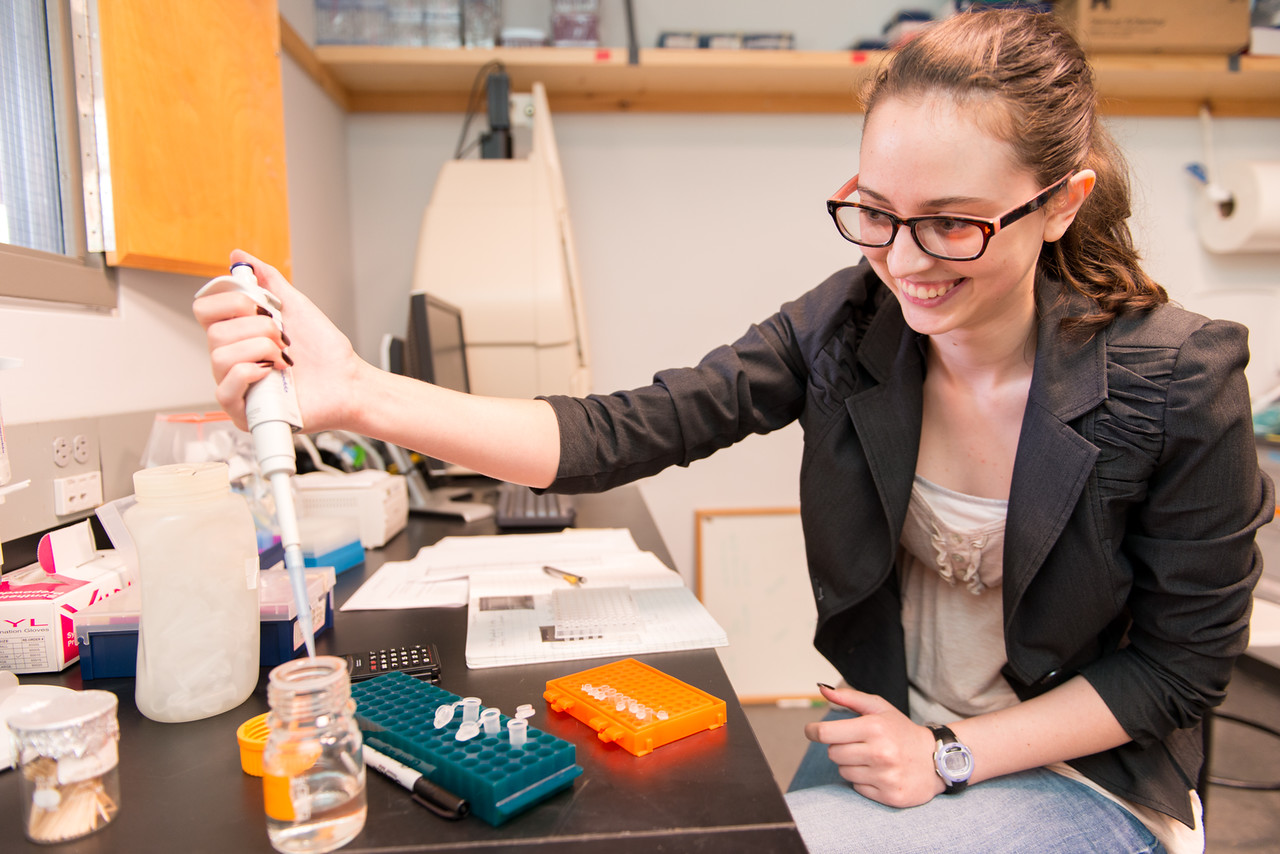 Independent Research Projects
Ambitious students may choose to design and carry out independent research projects for course credit or through a study-away program. These projects are often presented at conferences or submitted as papers to scientific journals with faculty collaborators.
Recent Independent Research Projects Include

(*denotes student author)
Snyder, S.J., R.E. Schmidt, E.R. McMullin, B. Parker*, and H.L. Ferus*. Gymnophthalmus underwoodi Grant, 1958 (Reptilia: Gymnophthalmidae), a new record for the island of Montserrat

,
Checklist, 13 (3), 2017.
Jo-Ellen Jeffries*, Marjorie Cort*, and Sarah J. Snyder. The effect of temperature fluctuations on hatch rate in Ambystoma maculatum (spotted salamanders). Northeast Partners in Amphibian and Reptile Conservation Annual Meeting, West Greenwich RI.
Nathaniel F. Shoobs* and Thomas W. Coote. 2014. The terrestrial and freshwater gastropods of Montserrat: An unprecedented survey of Montserratian neotropical snails. Mollusk 2014 The Meeting of the Americas; Mexico City, Mexico.
Nathaniel F. Shoobs*, Robert E. Schmidt, and Erin R. McMullin. 2016. A new record of the freshwater polychaete Namanereis hummelincki (Polychaeta: Nereididae) from pigeon waters of Montserrat. Zootaxa 4061(2): 157-163.
On-Campus Summer Internships
The biology and environmental studies programs offer competitive 10-week summer internships where students work one-on-one with faculty to conduct research in the biological sciences and develop laboratory and field-based skills. These internships give students a competitive edge when applying for jobs and to graduate schools. Internships are advertised every spring semester. Separate internships are also available to work in the Community Garden.
Recent and on-going internship projects:
Assessment of reptile and amphibian population size and structure on campus
Development of environmental DNA tools to detect American eel populations on Montserrat and invasive mitten crabs in the Hudson Valley
Creation of interpretive signage for animal exhibits in Fisher Science and Academic Center