Establish a foundation in digital arts, master electronic tools, and produce art. Inspiring professors, visiting artists, and peers will help you to hone your voice and build a portfolio.
Students in this concentration learn and apply key skills, gaining basic mastery of electronic tools useful for creating contemporary visual and performance art. In addition to thinking and writing about the arts, students create interactive environments, fiction and nonfiction videos, computer graphics, electronic music, and art using multiple media. Courses in studio arts, performing arts, historical and cultural studies in the arts, and literature provide a foundation in the use of electronic media and traditional techniques and aesthetic assumptions. Students create and exhibit work at the Daniel Arts Center, which also hosts events throughout the year.
Related Career Paths
Students with a concentration in the art of electronic media may enter into fields such as multimedia development, program research, film, and video production.
Simon's Rock alumni hold a wide variety of positions in the film industry, including directors, producers, writers, visual artists, and camera operators.
Curriculum
Work in the concentration includes at least two approved intermediate courses, two advanced courses, and two courses offering historical and critical perspectives for a total of at least 24 credits.
Course Spotlight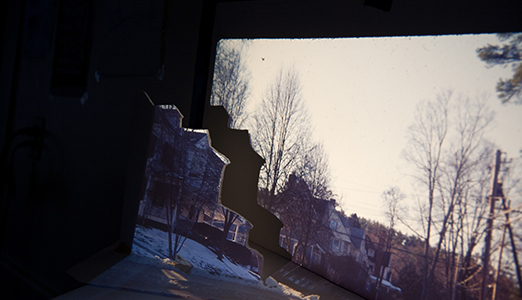 Electronic Arts 220: Studio Video Production
This course is designed for students interested in digital video production. The strong emphasis of the course is on studio production, utilizing the camera, sound, and lighting resources of the Electronic Arts Studio (EAS) in the Daniel Art Center. Students will be trained in the use of the advanced technology that this space contains, as well as in the theory and methodology of television production within a studio environment.