This concentration provides a broad foundation in digital arts, including the creation of interactive environments, fiction and nonfiction video production and editing, computer graphics, electronic music, and the production of art using multiple media.
Students in this concentration learn and apply key skills, gaining basic mastery of electronic tools useful for creating contemporary visual and performance art. They also develop the ability to think and write analytically about the arts. The concentration provides an excellent starting point for students who want to begin serious exploration of digital technology and its application in any of a variety of art forms today. Students interested in this concentration should begin by gaining exposure both to the use of electronic media and to traditional techniques and aesthetic assumptions in the art forms of their choice; this can be accomplished by taking introductory courses in studio and performing arts, in addition to historical and cultural studies in the arts and literature.
Related Career Paths
Students with a concentration in the art of electronic media may enter into fields such as multimedia development, program research, film, and video production.
Curriculum
Work in the concentration includes at least two approved intermediate courses, two advanced courses, and two courses offering historical and critical perspectives for a total of at least 20 credits.
Course Spotlight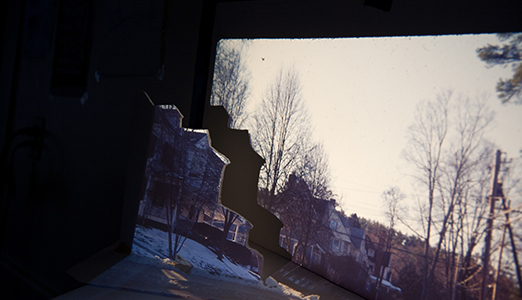 Electronic Arts 220: Studio Video Production
This course is designed for students interested in digital video production. The strong emphasis of the course is on studio production, utilizing the camera, sound, and lighting resources of the Electronic Arts Studio (EAS) in the Daniel Art Center. Students will be trained in the use of the advanced technology that this space contains, as well as in the theory and methodology of television production within a studio environment.