Book One Curriculum
Book One
All incoming students read the same book over the summer, and the semester begins with a lively gathering with the author, students, faculty, and staff.
Every year Simon's Rock selects a book that promotes interdisciplinary conversations about the intersection of cultures. The fall 2018 Book One selection for first-year students will be Air Traffic: A Memoir in Essays, by Gregory Pardlo. Winner of the 2015 Pulitzer Prize in Poetry for Digest, Pardlo's latest work addresses his father's work as an air traffic controller before the Reagan Administration fired all controllers in the 1980s during a labor dispute.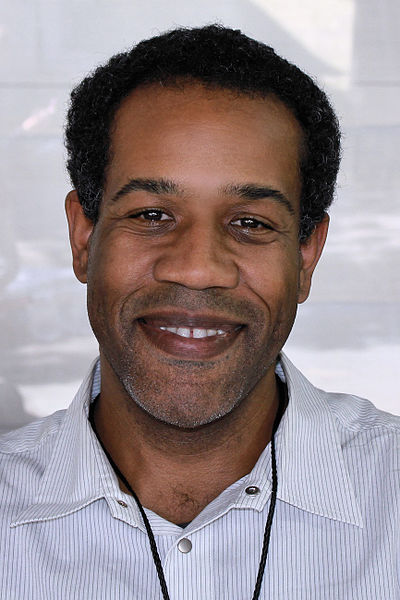 Book One Lecture
Gregory Pardlo will be on the Simon's Rock campus Thursday, August 30, 2018 to give the Book One Lecture for Guest Writers.
Book One is an opportunity to read a great book, discuss it with the author, and hear others reflect on the same text. While students enter Simon's Rock with diverse experiences and they go on to pursue highly individualized paths of study, programs like Book One, as well as Writing and Thinking and First Year Seminar, provide a common language and a touchstone for further conversations. The shared foundation helps foster a learning community.
Past Book One Selections
Previous books include The Meaning of Michelle, by Veronica Chambers '87; Things Fall Apart, by Chinua Achebe; Cosmopolitanism: Ethics in a World of Strangers, by Kwame Anthony Appiah; Tasting the Sky: A Palestinian Childhood, by Ibtisam Barakat; Lose Your Mother: A Journey Along the Atlantic Slave Route, by Saidiya Hartman; Little Boys Come From the Stars, by Emmanuel Dongala; Sonata Mulaticca, by Rita Dove; The Buddha in the Attic by Julie Otsuka, Open City by Teju Cole; Monstress: Stories by Lysley Tenorio; Geek Sublime: The Beauty of Code, the Code of Beauty, by Vikram Chandra; and Hardly War by Don Mee Choi.