Writing Intensive Seminar
Learn how to articulate the ineffable, elucidate the arcane, and hone your writing skills to clearly and powerfully communicate complex ideas.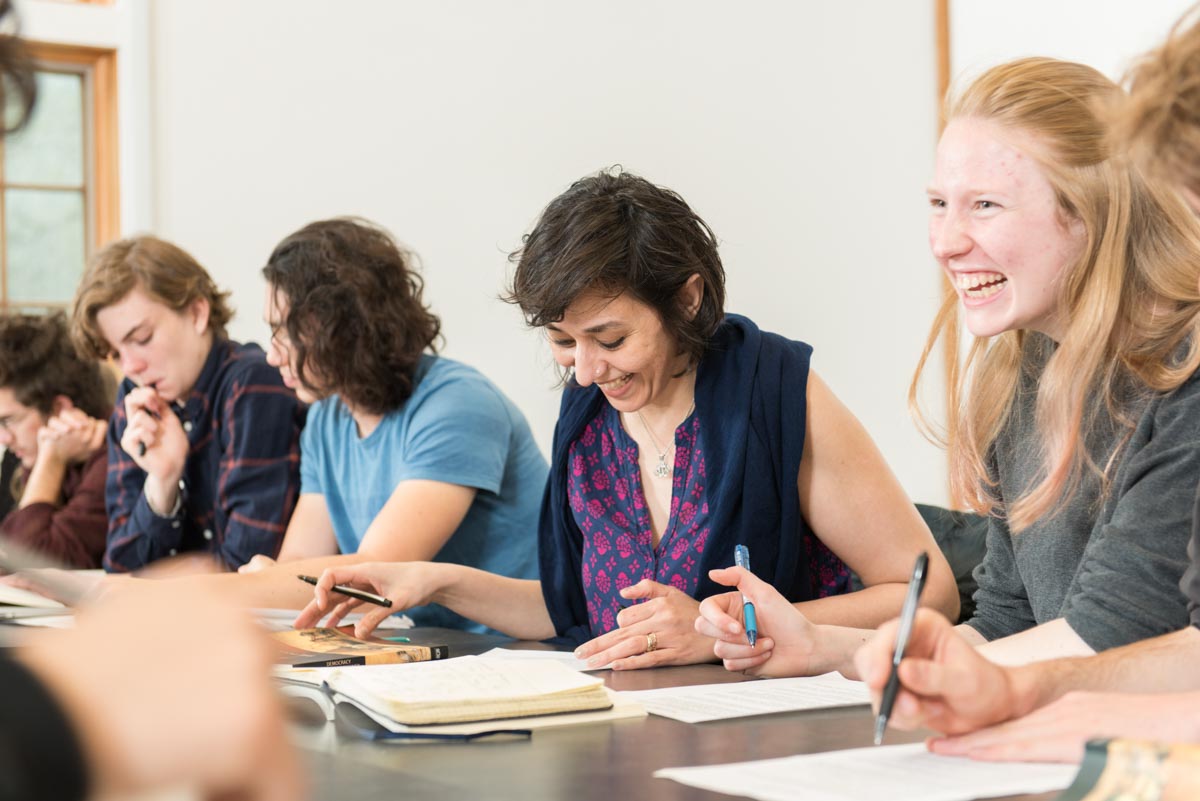 Building on the Writing and Thinking Workshop, the Writing Intensive Seminar will take your writing to the next level and prepare you for the writing skills you'll need for advanced courses and your thesis.
Each semester there are Writing Intensive Seminars offered with different topics and academic disciplines. The writing assignments will help you think more deeply about the subject. Whether you are taking a seminar on gender or Tolkien, your writing will help you engage more with the content.
Writing Intensive Seminars have regular writing assignments, ranging from informal writing to longer assignments. Throughout the course, your professor will give you specific feedback and instruction. In addition, you'll reflect with your peers about what makes good writing.
"If you can't write clearly, you probably don't think nearly as well as you think you do."

-Kurt Vonnegut, Armageddon in Retrospect

Each student takes at least one Writing Intensive Seminar as part of the AA degree program. The Simon's Rock curriculum develops your skills as a writer, which will be valuable regardless of your career path. Scientists need to be able to document their findings—to their academic peers, to funders, and to the general public. Artists use text to evoke feelings, disrupt paradigms, and connect disparate ideas. Sociologists use writing to efficiently communicate ideas, share knowledge, and educate. Whatever you decide to do, you'll be glad you can effectively communicate.