Building Technology on the Side of Humanity
Andrea Barrica '06
Tech Entrepreneur
The path of Simon's Rock alumna Andrea Barrica was unanticipated, especially by her.
After transferring from Simon's Rock to UC Berkeley, she graduated with the intent to move to China and pursue a career in linguistics or international relations. Now, at 27, she's successfully cofounded a financial services company, worked as a venture capital investment advisor, and just launched her own start-up, a sex education platform called O.school.
This fall, Andrea revisited Simon's Rock to give a first-year workshop on sex and pleasure. Reflecting on how her path has unfolded in the nine years since she left the Rock, she noted how good it felt to be giving back to the place that was so formative for her.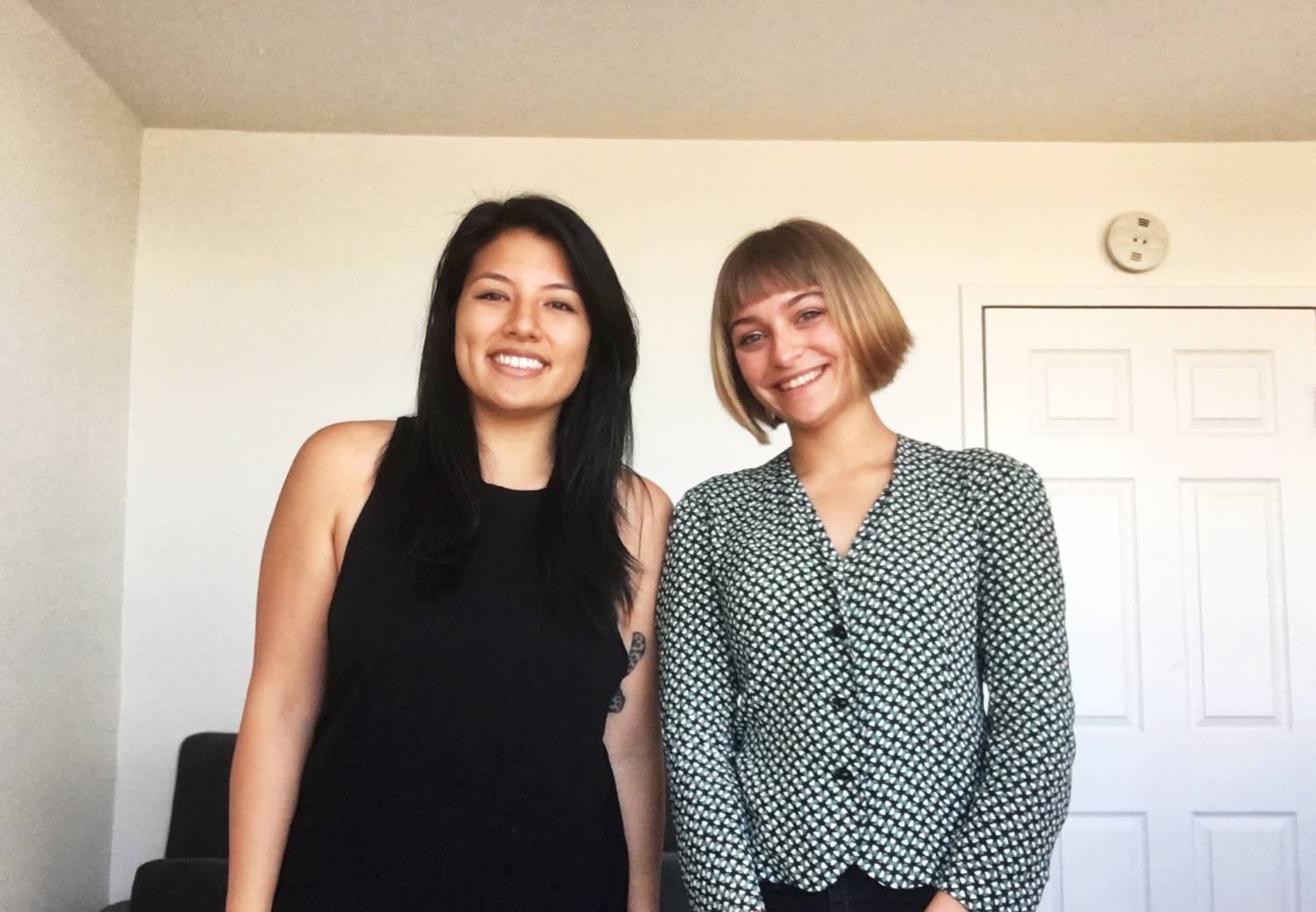 Andrea Barrica '06 and Kalie McGuirl '14
Her entrance into the start-up world was the result of one unexpected phone call: her first-year roommate, Jessica Mah, had just raised a million dollars for her accounting start-up, inDinero, and wanted Andrea to come work with her.
"If I hadn't done the Rock, it would not have even crossed my mind to say yes," Andrea admits. Barely 20 at the time and planning her career in linguistics, she viewed working at an accounting software company as a significant change in direction. "But because I had started college early, the idea that I would jump into something that couldn't be more different than what I studied didn't seem as crazy."
As Andrea describes it, her Simon's Rock education and humanities background actually enabled her to take risks and stand out in the business world. Though both she and Jessica had just left school, inDinero quickly became a successful enterprise. She jumped in headfirst, learning accounting, sales, technology, software engineering, and other business skills from scratch. To her surprise, Andrea found that the tech and start-up world was something she was deeply passionate about. As she puts it, "I was shocked by how much impact I could really have."
Andrea eventually got tapped to be entrepreneur-in-residence and venture partner at 500 Startups, a global seed fund that makes investments all over the world. She coached start-up founders on what to invest in, helped select and invest in other companies, and spoke internationally. It gave her a lot of scope: she learned about capital in general and all types of businesses and start-ups.
"I started to think about 'What good can start-ups do in the world?'" Andrea notes, "and that's how I got into O.school."
Providing pleasure-focused, shame-free, and inclusive live-streaming workshops to anyone with an internet connection or a smartphone, O.school is a radical step forward in a culture that stigmatizes and shames sex—not exactly your typical tech start-up. Nonetheless, Andrea sees O.school as the natural culmination of her career trajectory and everything she's worked on.
"O.school is my attempt to create an enterprise, a for-profit capitalist enterprise, that can have a really positive impact on the world," Andrea explains. The impact potential of tech start-ups was what originally drew Andrea to this work, and she feels that the time has come to harness that power.
"The idea that we could scale cultural change through technology that makes money is a pretty wild idea," says Andrea. "That really motivates me. I feel like O.school is a unique opportunity to build technology that is on the side of humanity."
Though O.school is a new direction for Andrea, she sees it as a logical extension of the path that started for her in the liberal arts at Simon's Rock. She's still asking questions that nobody else is and pushing forward in unexpected directions.